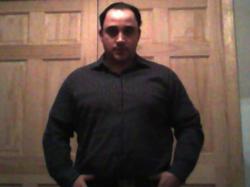 (PRWEB) March 06, 2013
Donny Lowy, the CEO of CloseoutExplosion.com, an online wholesale closeout business located in Brooklyn, has attained the status of Platinum Expert Author at EzineArticles.com. Ezine Articles is a top rated online article directory that serves as a destination for expert authors and publishers looking for original content for their websites. Donny Lowy, who runs a wholesale export company, has published over 300 unique articles on business topics such as exporting, wholesaling, eBay selling, and retailing. His articles have been verified as unique by Ezine Articles, and have been published by many websites that are looking for interesting and practical information for their visitors.
As a member of Ezine Articles since June 2006, Donny has contributed articles based on his personal experiences in conducting his closeout supply business, as well as research and contributions from other writers and business people who he has worked with in the course of his business career. These factors have enabled him to offer advice, practical information, guidance, and product sources for those selling at the wholesale, retail, flea market, or online level. He has written articles which are very specifically targeted such as "NY Wholesalers - How To Find The Best Wholesalers In New York," which deals with navigating the New York wholesale scene, and has been read over 8900 times, to more general information articles such as "What is the Best Way to Price Wholesale and Closeout Merchandise?" which has been read over 2,000 times. Donny's writing strategy has been two fold, to provide information which can be useful to all participants in the closeout industry, and to focus on narrower niches within the business, such as tips for specific countries.
Among his most popular articles are:
Wholesale Products For EBay Sellers-Read more than 38,000 times, discusses the procurement of wholesale merchandise for the online auction site.
Flea Market Vendors: How To Start Selling At Flea Markets-Read more than 29,000 times, it contains very practical advice based on personal experiences related to successfully starting a swap meet business.
Wholesale Name Brand Clothing Versus Non Branded Clothing-Read more than 20,000 times, it deals with the advantages of selling branded apparel even at higher prices than private label clothes.
One important indicator of the appeal of his writings to readers is the click through rate (CTR) of his articles. His articles contain a bio that has links to his various websites at the bottom. Ezinearticles.com provides a tool that displays the percentage of people who click on a link after reading an article. Since people click on a link to further explore the author, a high CTR is a very positive indicator of the author's appeal. Many of his articles enjoy a CTR of over 10%, while some even have a rare click through rate of over 30%. Part of his success in attaining these statistics is by focusing on providing unique information that business people actually need. For example he has articles geared towards Nigerians who are looking to open a clothing store in Nigeria, to studies of the apparel businesses in Greece and Lebanon.
Closeout Explosion Inc is a New York business that specializes in the supply of brand name designer products to resellers located throughout the United States, Africa, Asia, the Caribbean, Latin America, and the Middle East. The warehouse is open to wholesale buyers that are looking for overstock merchandise pallets, high end store returns, and closeout shelf pulls. The actual inventory changes frequently due to the nature of the market, and can include items such as Tahari ladies corporate suits, BCBG designer social dresses, Nine West stylish work shoes, men's Polo Ralph Lauren dress shirts, and other exciting below wholesale brand name items including apparel, footwear, and handbags.