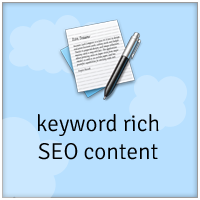 We hope to solve the most common problem bloggers face: 'What should I blog about today'. Now, just do a search and drag and drop. It's fun and an easy way to provide good quality content for any WordPress Blogger.
- Wesley Williams
Dallas, TX (PRWEB) March 07, 2013
Content is King on the road to get to the top of Google's rankings. Any content of relevance and value to get you ranked would require hours of manual web searches, reading and scanning of articles.
PluginDynamo.com Introduces Content Buddy - a Word Press Plugin designed to easily curate content through a simple drag and drop method that provides valuable information to Blog visitors while improving a site's Google Rankings.
Content Buddy retains the value of quality content that helps websites rank but eliminates the time required to source and locate it.
Content Buddy enables search of various sources like Google News and Blog Search, popular videos from YouTube, RSS feeds, Text, Flickr and even Google in its unique widget located next to the WordPress editor.
From these very valuable and content rich sources, Content Buddy helps site authors create keyword rich SEO content by importing items that include the desired keywords - in a manner designed to optimize content for better search engine rankings while providing a valuable bit of content for the reader.
The content is effortlessly added through a simple drag and drop method from the widget to the editor without any coding requirement. This is known as a Curated Content Plugin
William Wesley, Managing Partner of PluginDynamo.com emphasizes, 'Do not confuse Content Buddy with auto-blogging Plugins because Content Buddy is not about auto blogging. It revolutionizes how Blog Authors go about finding content to blog about. It is a tool that simplifies this process to help you quickly and effortlessly search any topic or niche through various real-time sources to locate keyword rich, SEO friendly content that you can simply drag and drop into your site."
Content Buddy only uses live searching technology which returns real-time search results, so all selected topics are current and up to date. This is an important part of the puzzle as Google loves fresh and relevant content and ranks sites according to their ability to produce this type of content.
Mr. Wesley adds, "We hope to solve the most common problem bloggers face: 'What should I blog about today'. Now, just do a search and drag and drop. It's fun and an easy way to provide good quality content for any WordPress Blogger."
About
Established in 2010, PluginDynamo.Com is a Dallas based website that focuses on new and original WordPress Plugins that come from internal needs to common WordPress problems and are designed to better serve their customers.
For more information on the article discussed here, please visit http://ContentBuddy.com
You can find Content Buddy on PluginDynamo.com as well:
http://PluginDynamo.com/plugins/content-buddy/