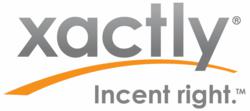 SAN JOSE, Calif. (PRWEB) March 07, 2013
OpFocus Inc., a Massachusetts-based consulting firm that specializes in salesforce.com and Marketo, has chosen Xactly Express to support an overhaul of its sales organization.
Fast-growing OpFocus is expanding its sales staff and its offerings, combining its more traditional project-based work with a managed services offering and subscription-based apps. To continue its growth without adding the time-consuming process of managing compensation on manual spreadsheets, OpFocus selected Xactly Express.
Xactly is the leader in on-demand incentive compensation and sales performance management. Xactly Express is the industry's first self-service sales compensation management software designed specifically for emerging businesses.
"To better align sales goals with our company's overall strategy for our expanded offerings, we're looking to pay out different compensation levels for each offering," said David Carnes, president of OpFocus. Express supports multiple incentive plans by product, service, or timeframe, and allows different quota rules for different reps.
Carnes also anticipates sales performance advantages from Express because it provides sales reps with real-time visibility into their compensation. They can check their numbers daily via up-to-date reports and dashboards to see how much they're on track to earn.
"In most companies, the compensation is so complicated, and it's done long after the fact, instead of being in front of the person's face to help them make the right decisions," Carnes continued.
Yet another advantage for OpFocus is that Xactly Express is built on salesforce.com's Force.com platform, the world's leading cloud platform for social and mobile business apps.
"We're growing fairly quickly, and a big thing for us is to continue to invest in technology and process enhancements as we grow," Carnes said. "A lot of companies wait too long to invest, and it's painful for those running operations and those running finance. Part of our strategy is to stay ahead and smartly choose these technologies, such as Xactly Express, as we grow."
"We experience the power of salesforce.com's ecosystem firsthand as a partner, customer and vendor, and the growth of the Force.com platform enables businesses and consultancies of all sizes to capitalize on new opportunities," said Scott Broomfield, general manager for Xactly Express. "By selecting Xactly for incentive compensation, OpFocus will speed its commissions process and help motivate its reps to sell more strategically."
Additional Information

Tweet this: To support its expanding sales team, @OpFocusInc grows with @XactlyCorp Express #salescomp
Follow Xactly on Twitter, Facebook and the Xactly Blog
About OpFocus, Inc.
OpFocus was founded in 2006 with the goal of helping companies run their businesses better. OpFocus is a dynamic and fast-growing consulting group that delivers business solutions to clients by customizing applications such as Salesforce.com, Marketo, and other integrated tools. OpFocus takes pride in their work, and look forward to growing alongside customers and devising solutions to the new challenges they face.
OpFocus partners with sales, marketing, and support teams in a broad range of verticals to implement new applications or build upon existing systems to better meet the needs and reach the goals of clients.
About Xactly Corporation
Xactly Corporation is the market leader in on-demand sales compensation and sales performance management. The company's SPM Suite of products enables sales and finance executives to design, implement, manage, audit and optimize sales compensation management programs easily and affordably. Xactly's solutions automate the process of aggregating data from disparate systems into a secure, hosted repository and enable companies to leverage this business data, the lifeblood of sales performance management. Xactly helps companies improve operational performance, optimize sales effectiveness, proactively manage risk and compliance and maximize profits. The Xactly family of products is used by sales and finance executives, compensation analysts, sales operations and sales professionals across a variety of industries, ranging from SMBs to large enterprises. For more information, visit http://www.xactlycorp.com/ or call 1-866-GO-XACTLY (469-2285).
# # #
© 2005-2013
Xactly Corporation. All rights reserved. Xactly, Xactly Incent, Xactly Express and "Incent right." are trademarks or registered trademarks of Xactly Corporation.