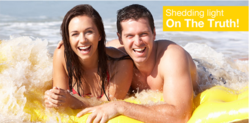 JCTA Member Salons follow Professional Standards
Kelowna, BC (PRWEB) March 07, 2013
The Joint Canadian Tanning Association (JCTA) as the representative voice for Canada's professional salon sector responds to the Ontario government's introduction of a "teen ban" on UV light exposure.
"Ontario's professional salon sector is disappointed that this legislation was brought forward. JCTA salons have long instituted standards which restrict access for youth, unfortunately due to the actions of a few bad apples within our industry who do not share the JCTA's commitment to client protection, the government has felt the need to respond." said Doug McNabb, JCTA President
Professional salons, which comprise the JCTA's membership, already mandate professional control over UV light exposure, age based restrictions and the continuing education of salon workers. As a result, teenagers currently make up between 2 to 5% of salon sales.
"People who visit JCTA salons are by and large educated adults who look to patronize an establishment that cares as much about their health as they do – that's why they don't mind paying a few dollars more for top notch service. Additionally that is why teens have never been a significant market for us. All too often they refuse to take the long term steps needed to build a tan safely and as a result visit non-professional salons which do not limit exposure. Today we see the result of that." said Steven Gilroy, JCTA Executive Director.
Moving forward the JCTA is eager to work with government to ensure that regulations under the act do not impose unnecessary red tape on small businesses, who continue to struggle in a difficult economic environment.
"The JCTA is not opposed to the age based restriction - we currently have one in our professional standards. Our only concern at this point is to ensure that regulations under the act get it right and do not add unnecessary red tape to small businesses." said Doug McNabb, JCTA President
Ontario's indoor tanning sector currently comprises over 1000 small salons, operating in every corner of the province. Together these providers (mostly female operators) employ thousands of workers and generate millions of tax dollars for the province. "To Ontarians following this story all I can say is be smart about your choices. As an adult tanner you should only visit a professional salon – one that has a current JCTA sticker in the window – and never ever use a self-serve bed. Trained and industry certified operators controlling the equipment is one of the best ways for you to minimize risk. " said Steven Gilroy, Executive Director
The Joint Canadian Tanning Association (JCTA) is a national non-profit organization created to increase understanding of the professional tanning industry's scientifically supported position that regular moderate ultra-violet exposure from sunshine or sunbed in a non-burning fashion is part of a responsible lifestyle that recognizes both the inherent benefits and the manageable risks associated with ultraviolet light exposure.