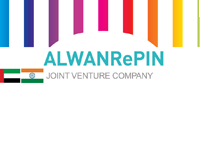 Dubai, UAE (PRWEB) March 07, 2013
ALWAN REPIN LLC is now a major member and the latest Joint Venture of the Al Ahli Holding Group - United Arab Emirates and RP Industries Group – India. This plastics manufacturing company located in Fujairah and part of the Al Ahli Holding Group of companies, wants to be in the forefront of what the industry everyday demands.
In accordance to that, Mr. Anuj Chhabra, Export Director at ALWAN REPIN LLC, attended the Oxo Biodegradable Plastic Objects in the ECAS (Emirates Conformity Assessment Scheme) on 28thFebraury 2013 from 10 AM to 12 PM at Samaya Deira Hotel.
The main objective of the ECAS and under the Federal Law is to ensure that those products that somehow affects the life, health and safety of consumers also the ones that could affect the environment and the economy of the country, are complying with the relevant adopted UAE standards.
This way ALWAN REPIN LLC is constantly being updated with latest Registrations and Certificates for products to be allowed in the country.