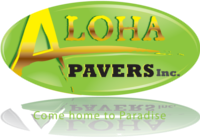 The beach cleanup is a way of giving back and helping to spread a message that is important to us.
Huntington Beach, CA (PRWEB) March 07, 2013
Aloha Pavers, Inc. a Huntington Beach-based paving stone company, is again organizing a scheduled cleanup day for the local Huntington Dog Beach. This is a community event and everyone is welcome, Aloha Pavers will be providing water, trash bags and comfortable shirts to everyone who joins in the cleanup. With this pledge towards cleaning up Dog Beach, this local organization continues to show their support for their local community and is breathing life into Huntington Beach.
Unlike many state-sponsored beaches, Huntington Dog Beach is run by a non-profit organization. Founded in 1997 and called the Preservation Society of Huntington Dog Beach, the group maintains the facilities strictly through private donations and relies on community support to remain funded. One fundraising campaign that the group has produced and which has received a considerable amount of popularity is its annual calendar, which features pictures of local dogs on the beach.
Expenses for the dog beach normally run in the amount of $8,000-$10,000 per month. To meet this recurring cost, the Preservation Society offers the ability to make direct donations as well as buy membership plans. No admission fees are collected for access to the beach and all local residents are invited to bring their favorite pets. The only cost that a visitor may incur are parking expenses. However, annual parking passes can be purchased for those that plan on making frequent visits to the dog beach. The standard dog beach parking rate is $1.50 per hour.
Aloha Pavers is the latest of a small group of local enterprises to lend a helping hand to Huntington Dog Beach. Others that have joined the cause include Pet Sit Pros, MyPetDMV, Hilton Waterfront Resort, and Westminster Veterinary Group. "The beach cleanup is a way of giving back and helping to spread a message that is important to us" says owner, TJ Callahan. The company culture that TJ has created is as much a family as it is a business. With strong ties in Huntington Beach, the Aloha Pavers family wants to extend their motto to the community so everyone can "Come Home to Paradise".
Their primary business operations involve paving stone design and installations in Southern California, with an emphasis in Orange County and Los Angeles. In addition to a wide selection of paving stones and synthetic turf, the company also offers outdoor living pieces, such as pre-made and custom built fire pits and outdoor kitchen fixtures. With a stated goal of "Beauty, Durability, and Integrity", Aloha Pavers has earned a reputation for quality.
The 2nd Annual Dog Beach Cleanup by Aloha Pavers is scheduled to take place on Saturday, March 16th, starting at 9am. The company will have a large green tent setup near the north parking lot between Goldenwest and Sea Point, where they will be providing water, trash bags and t-shirts to everyone who gets involved. With the help of Aloha Pavers and volunteers, the Huntington Dog Beach will get a thorough cleaning to make it an even more enjoyable space for beach and pet lovers in the area.