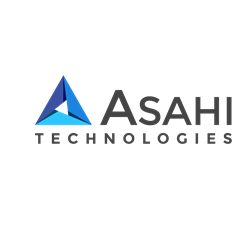 Our DFP consulting, training, and implementation services enable publishers to optimally manage their ad inventory, thereby maximizing revenue for their business.
New York (PRWEB) March 07, 2013
Controlling atleast 80% of the worldwide market for online advertising, DFP is a free hosted ad serving solution ideal for managing online advertising business. The ad server platform streamlines ad management functions and aids businesses in generating maximum advertising margins. However, adoption of the publisher tool involves substantial costs in terms of investment and training along with the associated business risks. And to help web publishers effectively manage their advertisement inventory at affordable cost, the NY based firm has launched customized Google DFP services in New York.
For online publishers like news sites, entertainment sites, social networks, e-commerce sites and others, managing ads on their websites is a complex task. A publisher's ability to manage this process can significantly impact the revenue generated from their online content.
Providing a variety of useful features for managing the sales process of online ads, DFP gives publishers the option to choose either other ad networks or AdSense ads as remnant inventory. Further, adoption of Google DFP results in a healthy competition between AdSense, third-party ad networks and other non-guaranteed advertisers for any inventory on the publisher's website.
Another striking feature of Google DFP is its dynamic allocation feature that facilitates publishers to accept bids for their ad apace from multiple ad networks. By automatically selecting the highest paying ad, Google DFP optimizes the revenue generated from its client's ad space. Known to support rich media macro detection, DFP offers the option to choose lively ads that include flash, third-party tags and rich media. The web publisher can preview these ads before they go live. The NY based firm with its rich experience in helping publishers serve umpteen no of ad impressions every day, offers flexible and scalable solutions for leveraging a wide array of sales opportunities. "Our DFP consulting, training, and implementation services enable publishers to optimally manage their ad inventories, thereby maximizing revenue for their business," stated Mr.Vinod Subbaiah the CEO and Founder of Asahi Technologies. The company follows a comprehensive approach to Google DFP implementation, by adopting a step by step procedure to deliver end- to- end, professional services.
To help businesses know more about Google DFP implementation services, Asahi Technologies provides a free online consultation to clients letting them understand their options.
About Asahi Technologies
Asahi Technologies is a New York based web design and development firm that provides software consulting and Web solutions to small and medium level businesses all across North America. Asahi Technologies specializes in responsive design, cloud computing, online marketing, mobile application development and open source technologies. Under the leadership of Mr. Vinod Subbaiah, who himself started his career as a software programmer, Asahi Technologies' team comprises of experienced software professionals having extensive knowledge of technology with B2C and B2B operations. The firm's headquarters is located in New York City, NY.