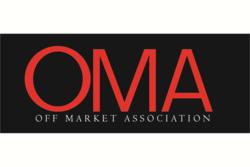 We are finding that many investors have been surprised by the changes in the commercial real estate markets since 2008.
San Francisco, CA (PRWEB) March 14, 2013
In the new commercial real estate environment, it is crucial that investors take an active and selective stance when making investment decisions, says President of the Off Market Association, Terry Robinson. In markets across the globe the key phrase concerning commercial real estate investments is now "the best versus the rest". This has resulted from the marked difference in performance between tier 1 markets and the rest of the commercial real estate environment as investors focus on location, asset size and income quality.
"We are finding that many investors have been surprised by the changes in the commercial real estate markets since 2008. Conversely, these dramatic changes in terms of yields, innovation and cash flows have presented attractive opportunities for those investors who are able to change their mindset regarding commercial real estate investment," said Robinson.
Consider how polarized real estate performance has been over the past 5 years. In the U.K., the best shopping centers have seen a 22 percent increase in value in the past 3 years, while second tier centers and lower have seen a 10 percent drop in their values. U.S. shopping centers are seeing similar results, with small neighborhood malls declining in value since 2008 while the larger malls in prime locations have returned 15-30 percent returns in 2012.
This trend is not limited to shopping centers either. Office space has been a noticeably weak performer in the recovering commercial real estate market, however locations such as New York, Washington, Paris, London, and Munich have all seen a recovery in prices and vacancy rates. Many second tier markets have seen little recovery since 2008.
Do commercial real estate investors need to be concerned? Clearly the job recovery is weak, businesses are changing the way in which they operate in order to maximize profits, and banking is still reluctant to lend money and support business. Shopping centers and office complexes are seeing historically high vacancy rates, and while this is improving, it is doing so at a slow pace.
While this may seem to be negative, it just means that investors need to take an active role in property selection and be more selective than ever in choosing their investments, says Robinson. Working with those who understand the trends in their cities, such as Off Market Association members, can help as can looking for innovative ways to participate in commercial real estate.
About The Off Market Association
The world is changing and has changed. Old ways of doing business don't always apply. The Off Market Association (OMA) brings a new, exciting and visionary way to do business to all our members.
OMA uses a cutting edge technology and platforms, a deal desk, and extensive contacts across the US for commercial real estate transactions, bank note sales, small business advising and SBA loan services. The OMA is affiliated with Sunovis Financial and Genesis Capital to provide investors with access to capital and quick financing.