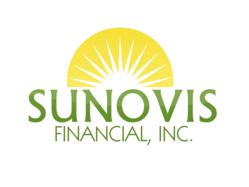 By all accounts, small business lending should be increasing as the economy recovers.
San Francisco, California (PRWEB) March 11, 2013
Despite economic reports that the recovering is continuing satisfactorily in the U.S., small business owners are not returning to lenders in droves. This is the crux of the message delivered by the Thomson Reuters and PayNet Small Business Lending Index, which shows a drop in the number of leases and loans taken by small businesses in the month of January. The index dropped from a value of 115 in December to a value of 113 in January. It is virtually unchanged from levels of a year ago.
Even though much of the political uncertainty of the past several months has been resolved, the survey shows that America's small business owners remain uncertain and cautious regarding the future economic conditions in the U.S. One of the lingering uncertainties in many small business owners minds concerns the effects of the healthcare law that will take effect in 2014.
"By all accounts, small business lending should be increasing as the economy recovers, but that hasn't been the case. In this recovery, unlike others, small businesses are remaining uncertain and cautious, causing them to remain on the sidelines. Despite the best efforts of the administration to encourage small business lending, owners are waiting until the economic recovery appears to be more stable," said Terry Robinson, president of Sunovis Financial.
One other issue weighing on the minds of small business owners is what effect sequestration will have once the March 1st deadline has passed. Some economists have forecasted a drop of 0.5% in U.S. GDP if the automatic federal budget cuts are allowed to go through. Others predict the loss of hundreds of thousands of jobs across the nation, many of them at small businesses, as a result of sequestration.
Many small business owners have spent the past several years paying down their debt and cleaning up balance sheets. Since they are now operating with very low levels of debt and are still maintaining profits, many are unwilling to burden their business with new debt when the future looks so uncertain.
The Thomson Reuters/Paynet study data was compiled from commercial loan and lease data in Paynet's own database. Paynet is a credit rating provider for small businesses.
Employment and hiring data from ADP and the U.S. government will give another perspective on whether or not small businesses are willing to take risks in the current economy. If hiring is shown to be increasing it is probable that an increase in small business lending won't be far behind.
About Sunovis Financial
Every small business is important to local communities and even more important in rebuilding the American economy. Today more than ever, small businesses need capital and assistance to thrive, and that is what Sunovis is focused on.
Sunovis is an SBA expert, and also offers Short-Term Micro Loans for small businesses, not weighted on FICO scores or collateral but on business health and cash flow.