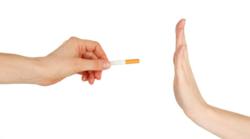 grandmaternal smoking during pregnancy increases the risk of asthma in grandchildren regardless of whether the mother smoked or not.
Buffalo, NY (PRWEB) March 11, 2013
The kind of woman who dreams about having grandchildren enjoying a healthy lifestyle and some fresh air, then smoking should not even cross her mind. Here's the thing: The woman smokes, her daughter doesn't and then one day her daughter bears a child. With asthma. That may be caused by the woman. "What kind of sorcery is this?" she might ask.
It sounds a bit eerie but it's as scientific as it can get. A recent study revealed that a woman's cigarette smoking habits may be a cause of her grandchild's asthma. This is regardless of the child's mother never smoking at all. According to counselheal.com, "The study is yet another finding that indicates that environmental factors could have important results for generations that have yet to be born."
Researchers John S. Torday, PhD and Virender K. Rehan, MD cited in the editorial that recent studies conducted on rats found that:

Pregnant rats that were given nicotine had offspring that were asthmatic
When the 2nd generation went on to produce offspring, these were also asthmatic
The noteworthy part is that the third generation pups were never exposed to nicotine at all.
According to sciencedaily.com, another study cited by Torday and Rehan involves one undertaken by Southern California's Children's Health Study, which reported that "grandmaternal smoking during pregnancy increases the risk of asthma in grandchildren regardless of whether the mother smoked or not."
Sciendaily.com reports further that "the findings suggest nicotine can leave heritable epigenetic marks on the genome, which makes future offspring more susceptible to respiratory conditions." To put it simply, abnormal lungs could be inborn for children whose grandmothers smoked and this abnormality can lead to asthma.
Here is some more information from the researchers:
Asthma rates are increasing around the world including the US.
There are around 250,000,000 women worldwide who smoke on a daily basis.
In the US, 12% of pregnant women continue to smoke.
More than 400,000 smoke-exposed infants are delivered annually in the US.
The most common chronic childhood disease is asthma.
Asthma plays a major effect on lives as well as medical costs.
There are a lot of factors that can trigger asthma but pregnancy smoking is one of the most established.
People who suffer from asthma experience breathlessness, tightening of the chest and wheezing. Seeing a child suffering from asthma, regardless of the cause, the best thing to do would be to help ease the burden. While there is no known cure for asthma, help prevent an asthma attack or the worsening of asthma symptoms.
Consult with a great doctor, one who can provide you with the best and latest child-friendly medical advice.
Make sure that children eat healthy and takes in the recommended vitamins to boost his/her immune system. Remember colds and flu can trigger asthma flare-ups.
Identify the children's asthma triggers. Is it cockroach saliva and feces? Is it dust mites? Is it pollen? Is it pet dander? Is it nuts? Make sure to avoid them by knowing them by heart. Keep a list in the child's backpack or wallet. Make sure the rest of the family knows.
Consider getting children a flu vaccine. Talk to his/her doctor about this.
Make sure the environment is allergy-friendly. Since allergies are big culprits for worsening asthma symptoms, it is recommended to install the best air filter systems. PURE air filters and other allergy-friendly products are proven to be effective in purifying indoor environments and preventing allergies.
Quitting a cigarette smoking habit especially during pregnancy will considerably lessen the chances of childhood asthma for the next generation. PURE highly advocated Fresh Air through all walks of life. For more information visit PURE Solutions.