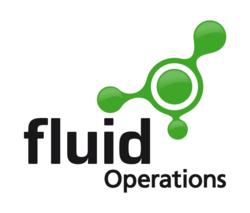 Walldorf, Germany (PRWEB) March 08, 2013
fluid Operations, leading provider of cloud and data management solutions based on semantic technologies, today announced fluidOps eCloudManager has successfully completed testing to become VSPEX™ Labs Validated.
The inclusion of eCloudManager as a part of an EMC® VSPEX solution enables users to automate and simplify daily IT operations and speed up their cloud adoption and automation. Joint customers benefit from an automated VSPEX solution right from the start, being able to set up 'IT as a Service' offerings (including Infrastructure as a Service, Storage as a Service and Landscape as a Service™) in their own data centers, without having to resort to public cloud options. eCloudManager supports various applications on top of EMC VSPEX, including self-developed applications, standard apps and enterprise software, and delivers a market leading solution for unified data center monitoring, management and automation – from the storage layer, to the compute infrastructure and network layer, to the application layer.
eCloudManager inclusion as a part of an EMC VSPEX solution allows small and medium-sized businesses to utilize its out-of-the-box functionalities for the management and orchestration of their IT environments. Enterprises can leverage the extensibility of the platform to perform comprehensive integration and automation tasks. By applying semantic technologies and following a Linked Data approach to data center management, eCloudManager enables the integration and correlation of data from disparate data sources, allows for the automation of data center operations and supports collaboration between various departments.
"Our successful validation of eCloudManager as part of an EMC VSPEX solution is recognition of our innovative solutions which we will continue to develop together with EMC and its global partner community in order to meet rapid changing market demands and always deliver the best possible value to our customers," commented Dr. Andreas Eberhart, Managing Director at fluid Operations.
"VSPEX significantly simplifies and speeds deployment of cloud infrastructure," said Parmeet Chaddha, Vice President, Technology Solutions, EMC Corporation. "We look forward to working with our partners to offer even more options to customers to enable their ease of management."
About fluid Operations
fluid Operations® (fluidOps), an innovative software company headquartered in Walldorf, Germany, provides an open platform which allows for the semantic integration of structured and unstructured data across business and IT stacks. This basis is leveraged to deliver our cutting-edge infrastructure and cloud monitoring, management and orchestration solution, the eCloud Manager®, as well as the Information Workbench®, a cloud-based Linked Data and Big Data management platform. Together, the two products deliver the flexibility needed to optimize information management, data integration, self-service IT, IT operations, and IT service management. Gartner Analysts named fluidOps "Cool Vendor in the SAP Ecosystem" in 2010. In 2012, fluid Operations won the "Best in Cloud" Award in the category "Infrastructure as a Service – Private Cloud". fluidOps' Conference Explorer app won the Linked Data-a-Thon at the 2011 International Semantic Web Conference and was placed in the WWW 2012 Metadata Challenge. For more information about fluidOps and its products and solutions please visit http://www.fluidOps.com.
Legal Notices
fluid Operations, eCloudManager, flexibility comes first, Landscape as a Service and other fluid Operations products and services mentioned herein as well as their respective logos are trademarks or registered trademarks of fluid Operations AG in USA and in other countries around the world.
EMC and VSPEX are registered trademarks or trademarks of EMC Corporation in the United States and other jurisdictions.
All other products mentioned are trademarks of their respective owners.