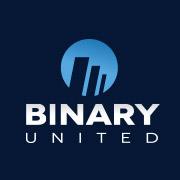 Nikosia, Cyprus (PRWEB) March 08, 2013
Binary United is organized on two levels: the affiliates receive commission from the traffic generated by the advertiser's website, but thanks to the new feature they also earn commission based on their sub-affiliates' profits.
WHO IS A SUB-AFFILIATE?
A sub-affiliate is a person who joins an affiliate program after being referred to it by another affiliate. Then they advertise the affiliate program itself using a sub-affiliate referral link.
HOW TO EARN ON SUB-AFFILIATES?
For convenience, a sub-affiliate referral link is placed on the Binary United dashboard. New members should share the link with new affiliates to receive credit. The system is very simple, and the link instantly alerts Binary United where each referral originated. From this point onward, 10 percent of each sub-affiliate's revenue is paid to the original affiliate as commission. The more sub-affiliates a member brings under their wing, the higher their earning potential becomes. Binary United affiliates tend to do well on their own very quickly, and the learning curve is practically non-existent.
START NOW
Signing up to become an affiliate of Binary United is free, and there is absolutely no obligation to generate any sales. A sign-up button is prominently displayed in the upper-right of the homepage. From here, the visitor is taken to a simple sign-up form. They are asked to provide some basic information including their name, e-mail address and phone number. Prospective affiliates also need to create passwords for their new accounts. This is all handled in one simple step, so there's no need to jump through a bunch of hoops to get started.
Novice Binary United affiliates are often surprised when they are taken directly to their dashboard right after submitting the form. It's because Binary United doesn't want to make people wait. New affiliates are usually eager to get started, so the dashboard is immediately available. Like the rest of the site, the dashboard has a clean, easy-to-navigate design. Most people are able to make perfect sense of everything right away. There's no need to wait around for confirmation or to make any phone calls. New affiliates can get started right then and there.
Several categories are listed along the left side of the Binary United affiliate dashboard. They all include useful information, but the Marketing category is the first stop for most affiliates. In this section, a variety of marketing materials is available. They include banners, logos, and landing pages. Some affiliates are already well-versed in Internet marketing while for others it may be complete new. In either case, new affiliates can easily navigate the available options and usually quickly find the marketing materials they need to start attracting new affiliates.
After completing these steps, the new affiliate is well on their way to earning considerable profits with Binary United. It doesn't take long to see money pouring in the account. Clients are armed with all the tools they need to be highly profitable, and affiliates earn very competitive commissions from their binary options trading activities. The most successful affiliates are even able to negotiate their own terms and the frequency of the payouts, which makes the system even more outstanding.
ABOUT BINARY UNITED
Binary United is a leading binary options affiliate program whose representatives boast 10 years of experience in the trading and affiliate businesses. The company offers the only multi-software affiliate program available on the market. They offer the best selection of binary options trading brokers and have at their disposal a state-of-the-art proprietary Affiliate Back Office. It consists of a professional and dedicated team of friendly and accessible affiliate managers who make sure every lead is followed with a phone call from a senior broker.