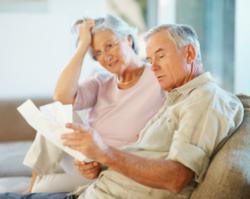 The base rate of €10 000 is far in excess of the tax most expats would be required to pay in a given year
London, UK (PRWEB UK) 8 March 2013
Pryce Warner International Group – According to the Telegraph, new regulations in Spain designed to target tax evasion will require expats to declare full details of their overseas assets worth more than €50 000. Residents will need to declare the value of their assets as of December 31st 2012.
If this is not done before April 30th 2013, individuals will face fines of at least €10 000.
Usually, individuals will be considered resident in Spain if they spend more than 183 days per year in the country or if their partner and dependent children live there.
Expats should be aware that all their assets will be considered as part of the €50 000 threshold. This includes bank accounts, property, shares, insurance policies and annuity income.
Due to the low threshold number, anyone that owns property outside of Spain will almost certainly be affected by these new requirements.
With low exchange rates and a potential loss of their winter fuel allowance, this comes as another blow to British expats in Spain. There are already indications that this is leading to an exodus of expats.
Pryce Warner International Group have over the past several months recorded a 30% increase in the amount of enquiries related to individuals looking to sell their home in Spain and return to the UK. There has also been a leap in the number of expats looking to sell overseas property in order to avoid complications due to the new tax requirements.
In addition to the minimum penalty of €10 000, additional fines include paying income tax on undeclared income, late-payment interest and further charges of up to 150% of the total tax due on a given asset.
David Retikin, Director of Operations at Pryce Warner International Group, a financial services company for expats, commented: "The potential fines that can be demanded for not declaring overseas assets are ludicrously high, even the base rate of €10 000 is far in excess of what most expats would ever be legitimately required to pay in a given year. Considering how high the fines are and how poorly information on these requirements has been divulged to expats, this is clearly an attempt by the Spanish government to drum up cash in the short-term, and not combat tax avoidance. Whatever the motive behind this, the most likely scenario is that these requirements will actually drive existing expats out of Spain, and significantly discourage new expats from settling there."