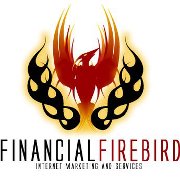 When looking for low monthly charges for credit card processing you can't beat zero.
Pittsfield, MA (PRWEB) March 09, 2013
Just about every business accepts credit cards, and any that do not should seriously think about it. Allowing a consumer to use a credit or debit card adds an element of convenience with reports indicating people using a credit card will purchase even more than the same customer when restricted to a cash only payment option.
The issue then becomes which service to use in order to accept credit cards. The first thing any business already taking credit cards likely experienced involves nasty monthly fees, and lots of them. By the end of a list including monthly statement fees, PCI fees, government reporting fees, minimum fees and factoring in annual fees and any application fees a business could be looking at $50-$100 each month before a person even walks in their door looking to buy something.
One of the new services offered by the Financial Firebird Corporation includes credit card processing with no monthly fees. In order to qualify businesses must process at least $20,000 in charges with a sliding scale still topping out at $14.95 in total monthly charges for those processing under $5000 each month. In addition to no monthly fees expect no annual fees either.
The next most important cost for businesses looking into replacing their existing merchant services account or working with credit card processing for the first time involves the fee charged per transaction. For regular credit cards the no monthly fee plans carry rates beginning at a mere 0.99% once again leaving competition in the dust.
Businesses may select to use a physical credit card machine, an online gateway for manual input or an automatic gateway. In today's internet world these gateways may be integrated into an online shopping cart so that when a product is sold through an online store the computer automatically processes all charges. The Interactive Forms group at Financial Firebird recently programed exactly that type of online system for The Leather Shop at Faneuil Hall, Boston who features David King Bags.
While Financial Firebird brought these products abroad to help their customers buying website building services, including their free business websites, people can take advantage of these credit card processing products without purchasing other website, marketing services or business loans.
Very little compares to merchant services when it come to a universal product that potentially helps just about all businesses. With zero monthly fee options, now marks a great time to explore starting an account or switching to one with lower charges.
About Financial Firebird Corporation
Financial Firebird Corporation provides unbiased consumer information, software and marketing services for the mortgage, debt, foreclosure, auto lending and other financial, travel or real estate related industries as well as basic marketing, financial and website services for all companies. Established 2000 and a proud BBB member.