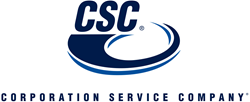 Recent enhancements have made it even easier to manage entity data using the CSC platform.
Wilmington, Delaware (PRWEB) March 07, 2013
Corporation Service Company® (CSC®), a leading provider of business, legal, and financial services, is pleased to announce the release of major enhancements to CSC Entity Management, its complete entity data solution.
Widely considered the industry's most capable system for organizing, sharing and safeguarding corporate entity data, CSC Entity Management provides quick views and reporting on a range of corporate entity data, as well as easy navigation that ensures that users are never more than a few clicks away from key information.
Recent enhancements have made it even easier to manage entity data using the CSC platform. Stock and Ownership data are now visible on three customizable grids: Capital, Ownership, and Ownership Transactions, and a new "As Of" date filter allows users to dial back ownership details to a specific point in time.
Entity Management's organization charts features are also much improved with this release. A "step-through" workflow makes it easy for users to build charts for an entire portfolio, a specific entity, or a select subset of data. Charts can be created using a number of attributes, including domestic jurisdiction, ownership percentages and custom fields, and opened as PDF files or exported to Microsoft® Visio.
This latest Entity Management release also features improved hierarchy management and reporting tools.
"2013 will be another great year of innovation at CSC, and this is just the first round of value-added solutions," said Steven Gades, the company's vice president for Corporate & Legal Solutions. "We're focused on bringing an easier, more integrated user experience to market, and as a result, our workflow services just keep getting better and better."
CSC's attention to users' needs appears to be paying off. For the past two years, readers of The New York Law Journal have named CSC Entity Management the industry's #1 entity management tool.
"We invite anyone in search of a better way to organize their entities and keep them in good standing to try Entity Management from CSC," Gades said. "No other tool comes close to our combination of integration and superior service."
About CSC
Corporation Service Company® (CSC®), a privately owned service organization, is a leading provider of entity and matter management, corporate governance and compliance, and trustee services for businesses and law firms worldwide; brand protection services for top global companies; and due diligence and transactional services for the world's largest financial institutions. Founded in 1899, CSC has more than 1,600 employees located throughout North America and Europe. Visit http://www.cscglobal.com to learn more.