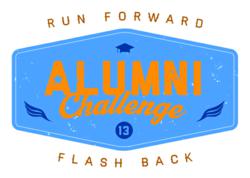 Pewaukee, WI (PRWEB) March 07, 2013
"Don't Run From Your Past, Run With It!" The Alumni Challenge Run is a national series of retro themed running events that will come to the Dallas, TX area on Saturday, October 19, 2013. Runners register as individuals and are virtually assigned to the high school and/or college team of their choice. Runners will compete for individual awards in both the male and female divisions. Prizes will be given to the virtual school team with the lowest combined times of the four fastest men and the four fastest women. Prizes will also be awarded to the school with the largest number of participants.
Additionally, all runners will compete with their graduating year class for specially themed prizes for the top three male and female finishers in each graduating year.
Alumni Challenge Run Race Director Jimmy Gohsman, stated, "We're excited to bring this unique event to the Dallas area. The day will offer participants of all athletic and fitness abilities - whether they are elite, competitive, recreational or social runners - a chance to participate in an awesome event and re-connect with their past while living in a fun-filled moment."
Jimmy added, "From beginning to end, the Alumni Challenge Run experience will be quite unlike any other event for participants. Starting with incredibly cool, retro-themed runner T-shirts and ending with a rocking All School Reunion after party with refreshments, music, DJ's, energy and camaraderie; the Alumni Challenge Run will be a day packed with fun, nostalgia and good times and promises to be a memorable and epic experience."
To register for the Alumni Challenge Run, go to: http://www.imathlete.com/events/EventOverview.aspx?fEID=15975&z=1362663528311
About The Alumni Challenge Run:
The Alumni Challenge is a timed and awesomely fun four mile run. Reconnect with your glorious and possibly awkward past. Strut your stuff and show some school pride. Then party like yester-year. Cities hosting the 2013 Alumni Challenge include Milwaukee, WI, Chicago, IL, Dallas, TX and Raleigh, NC. For more information, visit: http://www.alumnichallengerun.com and https://www.facebook.com/pages/Alumni-Challenge-Run/486953794673858.