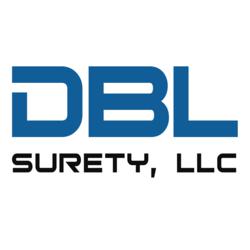 Be prepared the next time you decide to renew or purchase your car dealer surety bond.
Daytona Beach, Florida (PRWEB) March 07, 2013
Used auto dealer, franchise auto dealer, recreational vehicle dealer, or those who hold a similar license in their state most likely know about car or motor vehicle dealer surety bonds. However, they may not know how the price of their surety bond is determined and why they may be paying a higher (or lower) premium amount than their competitors.
In order to understand how pricing is determined, let's first take a look at what these bonds do and why they're needed. A surety bond is meant to protect an obligee (person requiring the bond) from financial distress caused by the principal (the person or company of which the bond is required) due to a violation of the underlying rules and regulations associated with the bond form. In this case, the obligee is typically the state where the business is located and the principal is the auto dealership or licensed individual. Each auto dealer bond form differs in terms of underlying regulations, limits, and many other factors but the general idea is to protect the consumer from harm caused by the unscrupulous business practices of the dealership.
Surety bonds are more similar to an extension of credit than that of an insurance policy which will help those in need of a surety bond to better understand the factors that determine the cost of the bond. As with any institution extending credit, surety companies will want to make sure the individual and auto dealership qualifies for the amount of credit extended. Most of them will ask for a credit report, personal financial statement, and business financial statement. However, there are some surety companies who use only the personal credit score to determine the risk associated with writing your auto dealership's surety bond. This is because a personal credit score is the overriding factor when it comes to determining the amount of premium to be charged on a motor vehicle dealer bond and others.
A personal credit score is more than just a number to a surety company. It's a demonstration of the ability and willingness to pay current and previous obligations. This is very important as surety bonds are underwritten based on the ability to reimburse the surety for any and all losses it incurs in the case of a bond claim. In other words, a higher personal credit score indicates a higher probability that the surety company can be reimbursed for claims it incurs as a result of the principal's actions and/or inactions.
So, what premium should a motor vehicle dealer be paying for based on its credit score? Well, an individual credit score of 750 and above with relatively clean credit history should expect to pay a premium of 1 percent of the bond amount (i.e. $25,000 bond amount would equate to $250 in premium). However, an individual with a credit score less than 750 should expect to pay a premium of 1 to 3 percent of the car / motor vehicle dealer surety bond limit. Furthermore, individuals with bad credit, prior bankruptcies, etc. should expect to pay a premium of 5 to 15 percent of the bond amount.
While the premium calculations above are not set in stone, they are a relevant tool which can be used when purchasing or renewing a motor vehicle dealer bond. Additional factors like whether the business is located in Florida, Georgia, or another state may also influence the pricing of the bond as well.