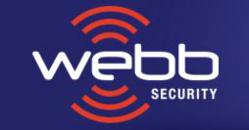 Wireless Home Security Systems by Webb Security!
UK (PRWEB) March 08, 2013
Webb Security is one of the leading Manchester-based vendors of security products. The firm has just launched an advanced range of alarm systems and security services.
The advanced features of the latest security systems offered by Webb Security are capable of protecting any home, office, and vehicle. All the security systems Manchester designed by Webb Security serve specific purposes.
The efficiency of the alarm system depends on the zone's number, type of zone being triggered and other installed aspects. These security systems are capable of initiating various actions like dialing the police department, ambulance, and fire department .The desired outcome of the alarm security system quickly responds whenever the sensors recognise valid conditions that have activated the signal.
One can take a look at various security products offered by Webb Security here
Talking about the need for advanced home security systems, the marketing manager of the firm said – "Wirelessly connected security systems can be installed quickly and components require little disruption in day-to-day life. We have everything from installation and supply to monitoring and maintenance, offering the perfect solution to clients. Webb security ensures that your assets are not an easy target for thieves or hackers."
There are several kinds of systems offered by Webb Security, and depending upon the area of zone and specific needs, homeowner can choose an appropriate product.
Those who are unsure about picking the right product can seek help from the sales experts at Webb Security, and the General Sales Manager of the company sent out this message for the customers - "Who would not want their properties to be safe and protected? Monitored alarm systems are there to protect your assets all time. If your property falls victim to unexpected causes, your security alarm system will trigger immediate response from emergency services. Protecting your personal or business property is important and having a monitored alarm system installed means you no longer have to be tensed about leaving your place of work or home. Our expert sales consultants can help you in choosing the best solution."
The Monitored Alarms built by Webb security are fit to the very best standard using accredited methods. With over thirty years experience in offering security, the skilled engineering and design team installs and maintains alarm systems for every client. If an alarm is triggered, a warning sign will be sent out, whether an emergency service is required or not. It will also alert key holders and clients (where the system is installed). Having ability to address problems remotely, monitored alarms can help you in saving money as well as time.
About the Company
Webb Security provides superior protections in Manchester and surrounding areas; their experienced and trained engineers work round-the-clock to offer the highest levels of reliable tune-up and ensure total peace of mind for customers.
Using state-of-the-art commercial systems, Webb security has been monitoring and protecting thousands of premises across North West and Manchester.