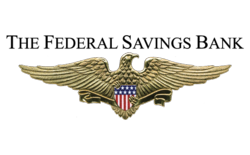 February's home prices have increased 6.1 percent on a year-over-year basis
Chicago, IL (PRWEB) March 07, 2013
After reporting that The Home Price Index Increased for January, The Federal Savings Bank is proud to acknowledge that February's housing numbers have shown conitnued improvement. In fact, prices are expected to rise for the remainder of the the year sending buyers and sellers that the housing market will be surprisingly strong this spring. Now, more than ever, first-time homebuyers should prepare themselves by pre-qualifying for a mortgage.
Clear Capital, one of the leading providers of data and solutions for real estate asset valuation and collateral risk assessment, recently released its Home Data Index Market Report, accounting for data received through February 2013.
According to the figures released, February's home prices have increased 6.1 percent on a year-over-year basis and quarterly price trends at the national and regional level have shown moderate improvements over the course of the winter.
"Consumer confidence continues to be vital to a broader housing recovery, and national quarterly home prices expanding 1 percent in the midst of winter is confirmation the recovery has legs." said Alex Villacorta, director of research and analytics at Clear Capital.
The Home Data Index Market Report also showed that 11 out of 15 of the lowest-performing major markets saw quarterly price trends in the month give way to minor losses.
"These recent updates re-confirm that the housing market is headed in the right direction. Anyone considering to buy a home this spring should prepare themselves for a mortgage by pre-qualifying" says Nick, a banker from The Federal Savings Bank. With home prices on the rise, it's important to for buyers too see how much a house they can afford at current interest rates and new credit rating methods. The decade low interest rates that we're seeing across all 50 states will not remain below 4% for long, so, the bank strongly encourages buyers to apply for a mortgage now. For more information visit: TheFederalSavingsBank.com