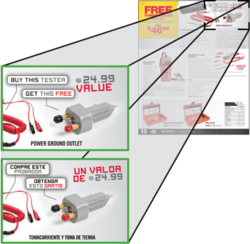 GM Voices now has the full capability to adapt any English-language resource and help clients take that message to any language market with local credibility.
Alpharetta, GA (PRWEB) March 12, 2013
GM Voices, the world's largest producer of professionally recorded voice prompts for automated technologies, has announced an expanded suite of translation services designed to better meet the needs of its global customer base. These offerings, the result of a careful, year-long recruitment effort of accredited translators and writers, will allow businesses to target new language audiences with new and adapted content for marketing, product, and tutorial purposes.
First and foremost a provider of Voice Branding solutions, GM Voices has long delivered localized translations for voice recording scripts destined for automated phone solutions, in-car GPS systems, and Web/mobile applications. But as more and more partner organizations adopted video, digital eLearning tools, and international Web campaigns, it became clear that a more robust, all-encompassing solution was required.
"Whether it's Spanish customers in North America, German customers in Europe, Chinese customers in Asia or Brazilian customers in South America, many companies today are providing products and services around the globe," said Marcus Graham, CEO of GM Voices. "They've got to talk the local language to succeed! To help, we now have the full capability to adapt any English-language resource and help clients take that message to any language market with local credibility."
In addition to the translation of content in a variety of editorial styles, GM Voices offers full creative fulfillment in a multitude of digital media: print, Web, audio, video, software, and more. The complete translation offering is highlighted by specialty services such as:

Specialized Document Translation – If the content relates to specialized fields of law, mechanical engineering, medicine, aeronautics or other technical field, GM Voices assigns the project to a translator versed in your specific industry.
Literary Translation – Take any creative content—blogs, comics, magazines and screenplays—and give it a culturally-authentic adaptation. More than just translation, this service puts creative work in the hands of a talented writer to make sure that any cultural references and colloquialisms are given a local spin to connect with the audience.
Multilingual Desktop Publishing – If a company has an advertisement, catalogue or installation guide, GM Voices expertly adapt the design or typesetting in the newly translated language. GM Voices can work with virtually any file format, including InDesign, Photoshop and Illustrator.
Website Translation/Localization – Provide GM Voices with a Trados-recognized file (such as .jsp format) that can be added right back into a site, or deliver an editable document (.doc, .txt) – updates can be handled independently, or GM Voices can manage the implementation.
Direct Translation and Transcription – Just provide your audio or video file. GM Voices translates or transcribes directly from the source.
Additional product sub-categories are also available. For more information on our translation and localization services, or to discuss an international adaptation of your own content, please contact GM Voices at gmvinfo(at)gmvoices(dot)com or 770.752.4500.
About GM Voices
Since 1985, GM Voices, Inc. has emerged as the global leader in professionally‐recorded voice, language localization, persona development and Voice Branding solutions for Fortune 1000 corporations worldwide. Dozens of voice actors record in their studios each week, providing clients a consistent voice for any application. More than 100 languages and dialects are offered. GM Voices invented the term and concept of Voice Branding, a single‐voice customer experience consistent with a company's brand image. For more information, visit http://www.gmvoices.com.