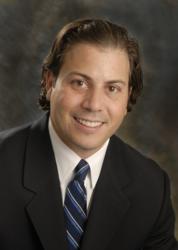 Dr. Tessler has the perfect blend of compassion, generosity and excellence as an accomplished neurosurgeon.
Rockville Centre, New York (PRWEB) March 08, 2013
Lee Tessler, M.D., F.A.A.N.S, F.A.C.S., Executive Director and Co-Surgical Director of the Long Island Brain Tumor Center at Neurological Surgery, P.C. (NSPC), will receive the Community Service Award at the Aleh Foundation Awards Dinner. The dinner will be held the evening of May 8, 2013, at the Museum of Jewish Heritage, 36 Battery Park Place, Manhattan.
"Dr. Tessler has the perfect blend of compassion, generosity and excellence as an accomplished neurosurgeon," said Aleh Foundation executives, in explaining why Dr. Tessler was chosen. "Aleh is honored to bestow this award on Dr. Tessler, who has devoted his life to selflessly treating people. He cares deeply about those who are less fortunate. It is people like him that the Aleh Foundation aspires to emulate."
The Aleh Foundation funds what has become Israel's largest provider of educational rehabilitative services to severely developmentally disabled children, operating in four cities. The Foundation also sends highly specialized equipment to Israel for use by children with disabilities, including therapeutic communication toys; specialized cups and spoons; custom designed carriages and wheelchairs; hard-to obtain medicines; clothing and many personal items, all donated by generous supporters. The Aleh Foundation is now expanding its services to include other select Israeli institutions in the areas of educational and recreational activities; therapeutic services; family respite funds for serious illnesses; medical care; and housing, food and clothing.
"It is a great honor to be acknowledged by the Aleh Foundation in this way," said Dr. Tessler. "The work they do is critically important, and I urge more people to support their vital mission."
A board certified neurosurgeon, Dr. Tessler specializes in the treatment of primary brain tumors, metastatic tumors and meningiomas, using stereotactic surgery and radiosurgery. Dr. Tessler received his undergraduate degree cum laude from Duke University, and completed post-baccalaureate studies at UCLA. He obtained his medical degree from The Ohio State University College of Medicine and Public Health. Dr. Tessler served both his internship and residency in the Department of Neurological Surgery at NYU Langone Medical Center, where he was named chief resident. In 2008, Dr. Tessler was appointed as Assistant Professor of Neurosurgery at NYU Langone Medical Center. He is currently Chief of Neurotrauma and Chairman of the Neurosurgery Quality Improvement Committee at Winthrop-University Hospital.
Tickets to the awards dinner are $360, and a range of sponsorship opportunities are available. For more information on the dinner or on the Aleh Foundation, please call (718) 851-4596, or visit http://www.alehfoundationusa.org.
About Neurological Surgery, P.C.
Neurological Surgery, P.C. is one of the New York City area's premier neurosurgical groups, offering patients the most advanced treatments of brain and spine disorders. These include minimally invasive procedures such as stereotactic radiosurgery (Gamma Knife®, CyberKnife® and Novalis Tx®), aneurysm coiling, neuro-endoscopy, spinal stimulators, carotid stents, interventional pain management, microdiscectomy, kyphoplasty, and other types of minimally invasive spine surgery. The practice's physicians represent a range of surgical and nonsurgical specialties, combining compassionate care with highly specialized training. They are leaders in the region's medical community, with appointments as chiefs of neurosurgery in some of Long Island's best hospitals. NSPC offers 10 convenient locations in Nassau and Suffolk Counties, as well as in Queens and Manhattan. For more information, call 1-855-263-0000 or visit http://www.NSPC.com.