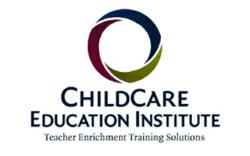 By understanding the technology trends and the effects they have on our children, we can be proactive and create a good technology plan for our children.
Duluth, GA (PRWEB) March 08, 2013
ChildCare Education Institute (CCEI), an online child care training institution, announces the addition of its newest course, The Child's Digital Universe: Technology and Digital Media in Early Childhood to the CCEI online child care training course catalog.
CCEI's new Digital Universe course presents the latest research and recommendations regarding the ever-evolving world of technology and digital media usage, and the ways in which digital devices are reshaping modern childhood and early childhood education.
This course presents top findings and statistical trends regarding children's habits and effects of media usage on development, health, and behavior. Course participants will learn recommended practices from child development experts regarding media usage in the classroom and key NAEYC recommendations regarding technology users in the early childhood environment. Upon successful completion of this course, participants will gain an understanding of the developmental differences affecting young children's responses to media compared to those of older children or adults, what it means to be a good "digital citizen," and appropriate uses of various technologies, and the so-called "digital divide" between various socio-economic groups.
"As we become an ever increasingly technological society, it is important to consider the effects of technology on early childhood development," says Maria C. Taylor, President and CEO of CCEI. "Technology is a great thing that has helped us to advance in many ways. But, it also takes away opportunities to use critical thinking skills and encourages a less active lifestyle. By understanding the technology trends and the effects they have on our children, we can be proactive and create a good technology plan for our children.
CHD103, a three-hour, intermediate level course, is available for purchase through online training enrollment now. Current individual or center-based subscription account holders can enroll in this course at no additional cost.
For more information on ChildCare Education Institute, visit http://www.cceionline.edu or call 1.800.499.9907, Monday – Friday, 8 am – 5pm ET.
About CCEI
ChildCare Education Institute provides high-quality, online professional development courses and programs for educators in a range of child care settings, including family child care, preschool centers, prekindergarten, nanny care, and more. Over 100 English and Spanish child care training courses are available to meet licensing, recognition program, and Head Start training requirements online. Additionally, CCEI offers online certificate programs, such as the Online Child Development Associate (CDA), Online Director Credentials, Early Childhood Credential, state-specific certificates, and more. CCEI is nationally accredited by the Accrediting Commission of the Distance Education and Training Council (DETC), approved by the International Association for Continuing Education and Training to award IACET Continuing Education Units (CEUs), and authorized under the Nonpublic Postsecondary Educational Institutions Act of 1990, license number 837.