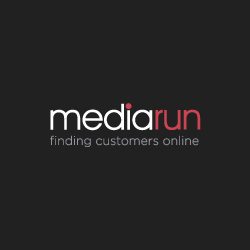 London, Greater London (PRWEB UK) 8 March 2013
Steps taken by Google to effectively wipe Interflora from the internet, after the company was seen to breach the search engine's strict SEO policy, are a clear deterrent to brand owners. However, according to experts at leading search marketing agency, Mediarun, in many cases it is a lack of awareness rather than deliberate rule breaking which can lead to this kind of direct action by Google. So what are the key steps brand owners can take to avoid being penalised?
Step 1 - Consider utilising PR and social media instead of paid-for advertorial. These disciplines once seemed unrelated, but have fast become a more integrated and cost-effective approach to generating quality earned links to support online brand performance. Creating unique, independent content, which has been curated by a journalist, is far more valued by Google and consumers.
Step 2 - Brand owners simply can't take a one-size-fits-all approach by producing static content. Ensure that copy is tailored for each publication and that its placement on the website is relevant, after all, offline advertorials are placed next to relevant stories and themes. It's therefore well worth investigating regular and relevant online columns, topics and features to ensure there's a natural fit.
Step 3 - Make sure content is flexible and varied. Consider using a range of online platforms such as video and images, in order to create a more eye-catching, as well as unique, online offering.
Step 4 - Use branded links, as well as no-follow links, as these can still count towards online brand equity by triggering readers to conduct manual searches. In generating referral traffic as opposed to specific rankings via do-follow links this will, if done properly, eventually drive positive online positioning. After all, those who take the time to use these as a way of searching manually are naturally going to be more serious about making a purchase, creating long-term interest in an offering as a result.
The days of generic link building are long gone and for those willing to work harder, this is a good thing. After all, creating unique content that is tailored around a destination, as well as potential customers, creates longevity and most importantly, trust – something which Google and consumers alike appreciate.
Alex Wares is managing director at leading search marketing agency, Mediarun
For further media information please contact
Neil Williams or Tim Priestman at tim.priestman(at)smarts(dot)co(dot)uk or on 0121 456 3199
About Mediarun - http://www.mediarunsearch.co.uk
Mediarun helps companies find customers online by focusing on enhancing online visibility, generating leads and improving revenues. Based in central London the company specialises in performance Search Engine Optimisation (SEO), Pay Per Click (PPC) management, Social Media Optimisation (SMO), Mobile marketing, website optimisation and design related services.