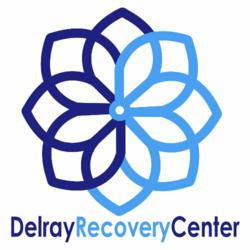 One of the main objectives of Gestalt is to teach people that they are responsible for their actions.
Delray Beach, FL (PRWEB) March 08, 2013
Delray Recovery Center's introduction of Gestalt therapy into its lineup of addiction treatment programs opens a new avenue for success for its clients. Considered a type of mindfulness or method awareness therapy, Gestalt therapy has long been used to effectively help people realize what they do, how they do it and how they can change their behaviors. Gestalt does this by turning the focus on a person's present-moment actions, emotions and thoughts rather than focusing on what the person believes he or she should be doing, feeling or thinking.
Such a strong focus on the state of mind and body in the present moment can help people engage in thoughts and actions that can shift their habits and lifestyles. Gestalt therapy emphasizes that direct feelings and experiences are much more important and reliable than any interpretations or explanations based on pre-existing thoughts or attitudes. Getting rid of the pre-existing notions and focusing on the here and now can be a vital step in the recovery process as it is a vital step for changing behaviors.
"Gestalt therapy can be very effective for treating addictions because it brings people back to the present reality and teaches them that they are responsible for their actions in that present moment," said Delray Recovery Center Chief Operations Officer Doug Petri. "They don't have to worry or even think about what they could do, should do or have done in the past. They only have to focus on the here and now, and how that here and now can lead to recovery."
A study published in the Journal of Consulting and Clinical Psychology noted Gestalt therapy is effective for allowing people to face and act upon painful feelings and unwanted emotions rather than attempting to avoid them. With addictions, that avoidance comes in the form of alcohol and drugs. The report added those actions can lead to the eradication of dysfunctional behaviors.
Additional support for Gestalt therapy came from an analysis of 18-years worth of Gestalt therapy studies, published in the German scholarly journal Z Klin Psychol Psychopathol Psychother. It found Gestalt therapy to be an effective psychotherapeutic treatment method.
"One of the main objectives of Gestalt is to teach people that they are responsible for their actions," Petri said, "which means they can likewise be responsible for their recovery."
Located in Delray Beach, Florida, Delray Recovery Center offers individualized treatment programs for alcohol and drug addiction, eating disorders and co-occurring mental health issues. The center has long been providing a soothing environment while its certified staff design programs that are comfortable, safe and unique to the individual, elements that can ultimately lead to success and a sustained life of recovery.