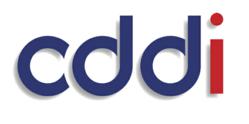 EbF™ is a highly efficient system which allows implementation of clinical trials within the shortest possible timelines and eliminates many risks related to patient enrolment
LONDON (PRWEB UK) 25 March 2013
Using its proprietary Evidence-based Feasibility (EbF™) process in support of a biotech customer, Competitive Drug Development International (CDDI) ensured the successful and rapid completion of a Phase II study of a novel compound in a rare disease. The EbF™ process was the key factor in facilitating enrolment of all 20 patients within one week, thus ensuring on-time completion of the study. The study, executed by Russlan Clinical Research, demonstrates the value of the data-driven EbF™ process.
Of CDDI's process, Nikolai Nikitin, CEO of Russlan Clinical Research said: "Our collaboration with CDDI was very successful. EbF™ is a highly efficient system which allows implementation of clinical trials within the shortest possible timelines and eliminates many risks related to patient enrolment into challenging studies".
About EbF™
EbF™ is a process which covers protocol feasibility, site selection and identification of patients who correspond exactly to protocol requirements. EbF™ ensures that protocols are tailored for maximum patient availability without interfering with the objectives. It then ensures that only sites with the required number of patients conforming exactly with the protocol requirements are included. The result is rapid, on-time patient recruitment and enrolment. Implementation of EbF™ helps to eliminate costly delays, unnecessary protocol amendments, non-recruiting sites, the need for back-up sites, and last-ditch trial rescue measures.
About CDDI
CDDI is an international biotechnology and pharmaceutical consulting company. Led by seasoned experts who have developed over 30 products, we direct a global network of people with skills to operate in all project areas. Unlike a traditional consultancy who talk and advise, our mode of working is hands-on and delivery focused. From protocol design and feasibility, to management of CROs and CMOs, to delivery of POC, we can achieve your specific objectives faster and more cost-effectively.
For further information, please contact:
Grahaem Brown
Managing Partner
+44 7768 733 992
Grahaem.Brown(at)cddi(dot)co