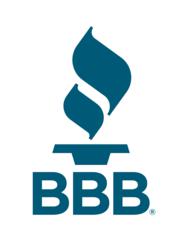 Arlington, VA (PRWEB) March 07, 2013
Better Business Bureau celebrated its Centennial year by ringing the closing bell of the New York Stock Exchange, laying a wreath at the Tomb of the Unknowns in Arlington Cemetery, and helping a record-breaking number of consumers across the United States and Canada. The organization set new records in virtually all categories of service:

Total instances of service (online and in person) topped 180 million, up from 142.5 million in 2011, a 27% percent increase.
Inquiries jumped more than 20%, from just over 103 million in 2011 to 124.5 million in 2012 (inquiries are primarily consumers looking up a specific business or searching for a business in their area at bbb.org or via the mobile app).
The number of complaints against businesses handled by BBB in 2012 was 984,721, up more than six percent from 927,256 in 2011.
National charity reports viewed on Give.org were up from three million in 2011 to five million in 2012, due in part to a new, easier-to-read reporting format.
Visitors to the organization's website averaged 8-10 million a month, also a record.
"These numbers confirm BBB's leadership in helping consumers make smarter buying decisions," said Carrie A. Hurt, President and CEO of the Council of Better Business Bureaus. "They demonstrate the trust that consumers place in us to give them good information, to steer them toward good businesses and away from bad ones, and to help them resolve problems when they arise. It's gratifying as we enter our second century to know that our brand is more relevant than ever."
Hurt credits the venerated organization's Centennial with helping to remind people just how valuable BBB can be. 2012 was also the first full year that BBB Business Reviews and ratings were available on an iPhone app. The organization's popular Scam Alerts, blog and social media sites attracted a new generation of BBB users. Two new microsites – BBB Smart Investing and BBB Scam Stopper – generated a lot of interest, as did the group's annual list of Top Ten Scams.
One startling statistic had to do with online-only businesses, which had approximately seven times the number of complaints per business as "bricks and mortar" retailers. "When shopping online, it's even more important to take the time to know who you are dealing with," said Hurt. "It takes less than a minute to look up a company at bbb.org. Do that before you enter your credit card information and click 'Buy.'"
One number that was down was good news – BBB AUTO LINE handled fewer lemon law disputes (17,158, down from 17,367 in 2011). "Automakers are making better quality automobiles and improving customer service," noted Hurt. "This positive trend has been going on for years."
BBB maintains Business Reviews on more than 4.5 million businesses and rates them based on complaint histories, responsiveness to customers, licensing, legal and government action, and other factors. Nearly 400,000 are Accredited Businesses that meet the BBB Code of Business Practices and are permitted to display the BBB logo in their marketing and place of business.
See image for top industries by inquiry and the percentage change over 2011.
These numbers were not surprising, as consumers tend to do more research on large purchases such as cars and home remodeling. The top four categories for inquiries remained the same from 2011, and most of the rest changed only slightly. Movers fell off the top ten while collection agencies moved up to #8.
Complaints are filed by consumers against a particular business when they have a problem they cannot resolve on their own. Every complaint is reviewed by a staff member at the BBB where the business is located, and the company is given two weeks to respond. Through a self-regulatory process, honed over 100 years, about 95% of complaints to BBBs are resolved at this level (either the business and consumer work it out, which may impact the business's rating positively, or the business refuses to cooperate, which may impact their rating negatively). For those that cannot be resolved, mediation or arbitration is offered, and BBB has trained mediators and arbitrators across North America.
See image for top industries for complaints in 2012.
"Again, not too surprising, as these are goods and services almost all of us use," said Hurt. "So even though the volume of complaints is high, the actual rate of complaints is relatively low. And companies in these industries also tend to resolve complaints at a higher rate, as well."
Telephone communications as a category saw the largest increase in the number of complaints, up 265%. This was due primarily to mergers and acquisitions within the industry, which caused a number of smaller companies to move into this category for the first time, and a few "bad apples" that currently have low ratings with BBB due to unresolved complaints.
Three industries increased in complaints by more than 35%: internet marketing, credit cards and collection agencies. Financial services had the biggest decrease in complaints, about 38%.
###
The most improved/declined industries were those with the highest percentage changes in complaints from 2011 to 2012 for those industries with at least 1,000 complaints in 2012. All of those noted are in the top 200 industry categories that BBB tracks.
ABOUT BBB: For more than 100 years, Better Business Bureau has been helping consumers find businesses, brands and charities they can trust. In 2012, consumers turned to BBB 124 million times for Business Reviews on more than 4.5 million companies and Charity Reports on 11,000 charities, all available for free at bbb.org. The Council of Better Business Bureaus is the umbrella organization for 114 local, independent BBBs across the United States and Canada, as well as home to its national programs on dispute resolution and industry self-regulation.