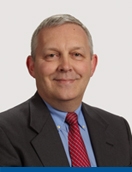 Eagan, Minn. (PRWEB) March 18, 2013
The Employers Council on Flexible Compensation (ECFC) announced that it has appointed Reed Erickson, vice president of compliance and risk management for SelectAccount, to its board of directors.
Erickson has been an active member of ECFC for eight years, serving on the legislative and conference committees. SelectAccount is a Minnesota-licensed insurance company and is an IRS approved HSA non-bank trustee. SelectAccount is among the Top 10 HSA account administrators in the country. SelectAccount offers a full range of services in health reimbursement arrangements (HRA), VEBA, flexible spending accounts (FSA), and transportation spending account administration.
ECFC is a non-profit organization dedicated to the advocacy, education, advancement, and innovation of tax-advantaged benefit programs that facilitate choice for employers and their employees.
In his position at SelectAccount, Erickson is responsible for ensuring that SelectAccount's products and business practices adhere to industry regulations as well as meeting customers' needs. In addition to his role with ECFC, Erickson is active with SIGIS, an organization that coordinates medical debit card practices.
Prior to his 11 years in health care, Erickson spent more than 20 years in the transportation industry in customer service, finance, labor relations, operations, information technology and general management. He holds a Masters of Business Administration and a Bachelor of Science Business Accounting from the University of Minnesota.
###
About SelectAccount
MII Life, Inc., d.b.a., SelectAccount, is a Minnesota-licensed insurance company regulated by the Minnesota Department of Commerce, and approved by the U.S. Department of Treasury as a non-bank HSA Trustee. An affiliated company of Blue Cross and Blue Shield of Minnesota, SelectAccount is owned by Aware Integrated, Inc. For more than 20 years, SelectAccount has offered innovative and industry-leading spending accounts. Today, SelectAccount provides health care saving solutions in all 50 states, including service to members through 14 regional health plans and nearly 7,000 employers. SelectAccount now has approximately $400 million in consumer medical savings assets under management, making it among the largest account administrators in the country. Visit http://www.selectaccount.com to learn more.