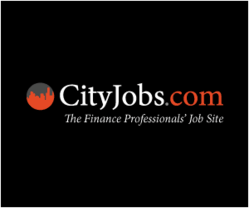 Clients today are interested in high-calibre candidates who have good experience, are currently employed and are easily placeable in order to minimise their recruitment effort."
London (PRWEB UK) 11 March 2013
"Over those five years the market's been quite tough," he says. "Around the time I joined, the City took a nosedive, and that reverberated through the wider economy. However we ran a pretty lean ship throughout these times, retaining the vast bulk of our clients and continuing to provide excellent service and, most importantly, a stream of relevant candidates.
"But hopefully we've now come out of the worst of the recession. And last year, we came to a bit of a crossroads – we needed to decide what we wanted to do with the business. Were we happy simply to trundle on as before, or did we want to push on and start eating into our biggest competitor's (i.e. eFinancialCareers) market share?"
A Strategy for Growth
Unsurprisingly, the latter alternative was adopted in line with Evenbase's strategy for developing businesses with scope for growth, particularly in the international arena. "We felt there was already a strong case for moving the business forward," says Mike. "The site lends itself well to the demands of the international market. But we also knew that, given the state of recruitment in the banking and finance sector, quality of candidate had to be paramount. Clients today are interested in high-calibre candidates who have good experience, are currently employed and are easily placeable in order to minimise their recruitment effort."
It was realised that work needed to be done in this respect to ensure both accurate market positioning and optimum quality of both jobs and candidates. At this point Melani Nair came on board as marketing manager to support the process.
"We realised that we really needed to engage with our audience," says Mike. "We simply want the right candidate to be able to find the right job in the shortest possible time. We certainly don't want clients to get clogged up with irrelevant applications. And to this end we'll shortly be introducing a number of additional sectors to complement our existing ones – things like compliance and risk – together with relevant editorial content."
This concept of streamlining processes while providing the best candidates is consistent across the Evenbase group. "We're trying to mirror what Evenbase is doing in international terms with regard to banking and finance," says Mike. "There are already some interesting things within the DMGT Group to pursue – like reigniting our partnership with Euromoney, which is part-owned by the group."
The Value of Effective Partnerships
In fact, strategic partnerships are of major importance to CityJobs, with around ten already in place including, most recently, a tie-up with the Dow Jones-owned Financial News. A further hook-up highlighting the increasing focus on internationalism is the one with linkfinance.fr, a French site covering the financial recruitment sector. "Partnerships like this enrich the opportunities both ways," says Mike, "as well as providing an uplift in skilled, bilingual finance professionals. And with the support of Evenbase, it's a huge opportunity for us to develop the business."
Mike is well aware that CityJobs is currently the number two in terms of UK financial recruitment sites. "For the moment, we're fine with that," he says. "It's a tough market at present, but if you're providing a good service there's money to be made. What we're currently trying to emphasise is that we're not just about banking jobs in the Square Mile; we actually appeal to a huge range of financial professionals looking for a huge range of financial roles. That makes our name both a blessing and a curse, in fact – on the one hand it's a very strong brand, but perhaps it could be a bit limiting in terms of how people perceive us."
An Engaging Formula
What's clearly integral to the success of CityJobs' recruitment operations is the strength of its online community. "We're currently gearing up our social media channels, positioning CityJobs as a place for people to engage and communicate rather than just find jobs," says Mike. It's all part of a strategy designed to use new channels to reach the very best banking and finance audience. The Evenbase connection is adding value in terms of unique content, too. "Across Evenbase, we're currently working with an employment law specialist to provide relevant editorial that won't be replicated elsewhere," continues Mike. "We want our audience to come to us not just for job opportunities, but also for career advice and quality of content."
To this end, CityJobs is providing a further service to users thanks to yet another a new partnership – currently very much in its early stages – with salary benchmarking site Emolument, which uses crowdsourcing techniques to give individuals a real-time snapshot of how their remuneration stacks up in the marketplace. "It's another experience-enriching service for our users to try," says Mike.
Another hot topic within the industry – and of particular interest to CityJobs – is that of women in finance. "In fact, almost half of our audience are women – and that's something worth shouting about," says Mike. "But we also want to be seen as a thought-leader – engaging with women in the industry, working with them and helping them to find the best roles. And that means being more of a 'facilitator' for the women in finance initiative – whether through events, editorial content or whatever. We see helping women to chip away at the traditional glass ceiling as an important aspect of CSR."
So how does the business see the future? "We've seen how newspapers adapted to incorporate digital into their offering," says Mike. "Now we're seeing the next phase for job-boards. Employers today are that much wiser about the jobs marketplace – they know it's now possible to report back on job-board results very accurately, so looking forward the focus will increasingly be on quality."