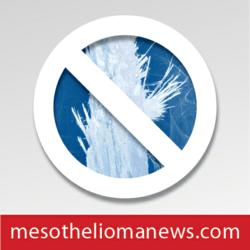 Dallas, TX (PRWEB) March 12, 2013
The sixth United Nations Rotterdam Convention is scheduled in Geneva, Switzerland, April 28-May 10, amid controversy over a vote to decide whether chrysotile (white asbestos) will finally be included on the consummate List of Controlled Hazardous Substances. The multilateral treaty, ratified in 2002 to protect humans and the environment from toxic chemicals, must have a unanimous vote. A small group of national asbestos stakeholders has repeatedly blocked chrysotile, levying industry-sponsored research to assert its general harmlessness at controlled levels in the workplace. (http://www.bbc.co.uk/news/world-10623725).
The International Agency for Research on Cancer (IARC), a branch of the World Health Organization (WHO), says: "Any exposure is going to prolong the asbestos epidemic. Continued export and continued use of chrysotile will increase the incidence of lung cancer and mesothelioma for many decades to come." (http://www.thestar.com/news/world/2013/02/22/un_cancerresearch_agency_iarc_denies_influence_by_russian_asbestos_industry.html).
The International Consortium of Investigative Journalists (ICIJ) in 2010 reported a then-$100 million spent on pro-asbestos campaigns since the mid-1980s to safeguard the market. An ICIJ team, with a BBC crew, for months followed a global network of industry lobby groups organized by the powerful Canadian government-backed Chrysotile Institute (BBC News World). In 2008 Canada was singly responsible for blocking the consensus at Rotterdam but in a stunning about-face last September it reversed its pro-asbestos stance, under sweeping direction from newly elected separatist party leader Pauline Marois. Conservative party Industry Minister Christian Paradis, staunchly pro-asbestos, announced to reporters the virtual death of Canada's chrysotile industry, adding that Canada would approve the Rotterdam listing in 2013 (Montreal Gazette, September 2012).
Russia has before opposed chrysotile at Rotterdam but this year, for the first time, it is a voting party not merely an observer. "Whereas Canada was once the 'lead saboteur' in the international effort to list chrysotile, Russia is now stepping up to the plate," said Kathleen Ruff, a senior human rights adviser from Ottawa, in a February 2013 Lancet expose. "Russia is the world's leading exporter of asbestos by far, and it is the centre of propaganda and corrupt science on asbestos," Ruff said. (http://www.lancet.com/journals/lancet/article/PIIS0140-6736(13)60152-X/fulltext).
The Indian government, with annual imports exceeding 350,000 metric tons, has also blocked efforts to list chrysotile. India mounts one of the world's three largest pro-asbestos campaigns, with Russia and Brazil. A multibillion-dollar Brazilian industry stays afloat by portraying epic plant catastrophes as "remnants of a darker time, when dust levels were high, exotic varieties of the fire-resistant mineral were used, and workers had little, if any protection" ([http://www.publicintegrity.org/health/public-health/asbestos/dangers-dust).
"Don't be fooled— the asbestos industry's propaganda and political networks are galvanized with money and power," says Linda Reinstein, co-founder of the Asbestos Disease Awareness Organization (ADAO) (http://www.slideshare.net/LReinstein/galway-film-fleadh-dust-the-great-asbestos-trial-remarks). March 22-24, the ninth ADAO Conference is scheduled in Washington, DC. The national mesothelioma law firm of Baron and Budd, repeat platinum ADAO supporter, joins the organization's mission to ban asbestos worldwide and support attempts to include chrysotile on the list of hazardous materials.
"No exposure to asbestos is without risk," the Collegium Ramazzini, an international society of scholars on occupational and environmental health, said in a recent paper. "Asbestos cancer victims die painful, lingering deaths. These deaths are almost entirely preventable." Industry-funded researchers quickly volley— "placing into the scientific literature hundreds of articles claiming that white asbestos [chrysotile] can be used safely" (http://www.wecf.eu/english/articles/2010/09/Asbestos_crisis.php).
The asbestos industry is signaling it will not retreat quietly, beginning with the Rotterdam vote. Pro-industry studies, buttressed by political lobbying and giant industry advertising campaigns, forecast that chrysotile, at any level, may continue being freely marketed in rapid-growth countries.
For more information on ADAO and its upcoming international conference March 22-24, visit http://www.asbestosdiseaseawareness.org.
If you or a loved one has been diagnosed with mesothelioma, learn about your options at http://www.mesotheliomanews.com, an independent online forum underwritten by national mesothelioma law firm Baron and Budd.
About Baron & Budd, P.C.
The national mesothelioma law firm of Baron & Budd, P.C. has a more than 30-year history of "Protecting What's Right" for asbestos sufferers and their families. As one of the first law firms to successfully litigate an asbestos lawsuit, Baron & Budd continues to actively represent veterans, industry workers and others who are suffering as a result of exposure to asbestos. Baron & Budd achieved the largest mesothelioma verdict ever in the state of Texas, a $55 million verdict for an asbestos sufferer and his family in El Paso, Texas. Contact Baron and Budd at 1.866.855.1229 for additional information on mesothelioma treatments, mesothelioma cancer doctors and treatment centers and mesothelioma attorneys.