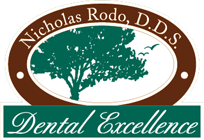 Orchard Park, NY (PRWEB) March 09, 2013
Dr. Nicholas Rodo, an expert cosmetic dentist serving the greater Buffalo, NY area, takes pride in promoting an innovative event at the You're So Vain Beauty Salon. Hosting an evening of food, drink, and conversation, Dr. Rodo will be available for prospective patients to answer questions and provide personalized consultation for Botox treatment. Titled "Spring into a New You," the event is designed to spread awareness and education for the safe and effective Botox treatments offered by his cosmetic dentist practice, for the coming year.
Botox treatment has become something of a pop culture subject with a great firestorm of misinformation surrounding it. Celebrities and television have bred an exaggerated and fragmented picture of the truth behind this safe facial treatment. Typically associated with plastic surgery, the expertise of a cosmetic dentist is actually more relevant to facial injection therapies for relaxing muscles and melting away wrinkles.
By injecting measured amounts of onabotulinumtoxinA into exact points of facial muscles, unsightly wrinkles will fade away in front of your very eyes. There is minimal risk, treatment lasts moments, and the results are truly remarkable. The purpose of Dr. Rodo's "Spring into a New You" program is to inform interested clients of the real information regarding Botox treatment and to answer any questions in a relaxed, informal venue.
Hosted at the You're So Vain Beauty Salon at 1364 Union Rd. in West Seneca, NY, "Spring into a New You" is designed to be a charming evening to chat with the doctor and other prospective patients. Refreshments, including soft drinks, finger foods, and wine will be served. Just for showing up, Dr. Rodo will be giving away $50 gift cards to a Botox treatment or cosmetic dentistry procedure of your choice; and one lucky winner will receive a FREE Botox treatment, that very night!
Call ahead if you have any interest to reserve space at the event. The intimate nature of the "Spring into a New You" event means that seats for participation are bound to go quickly. Dr. Rodo is looking forward to this event and answering any questions you may have concerning Botox treatment. Come prepared with questions and an open mind for a memorable evening.
For more information on Botox treatment, cosmetic dentistry, or the "Spring into a New You" event, please visit Dr. Rodo's website or contact:
Dr Nicholas Rodo, D.D.S.
2799 Southwestern Blvd. Suite 400
Orchard Park, NY 14127
Telephone: 716-675-2900