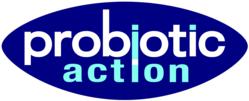 Miami, FL (PRWEB) March 11, 2013
Probiotic Action, known for the best acne treatment reports that George Weinstock, associate director of the Genome Institute at Washington University in Saint Louis, claims that studies of P.acnes bacteria genes, (the bacteria known to cause acne) have shown signs of a bacteria stand which may be responsible for preventing acne. In the study, out of the 66 P.acne strains tested researchers found that two strains were pinpointed as culprits in causing acne, while another showed signs of preventative growth.
Professor Li, who also contributed to the research was quoted saying, "We were extremely excited to uncover a third strain of P. acnes that's common in healthy skin yet rarely found when acne is present," says Li. Li continues to describe that he believes this third strain, if maintained, could live in skin and prevent acne from ever happening.
Fernando Perez, a spokesman for Probiotic Action, explains the benefits of preventative and reactive bacteria to battle acne " Increasing the use of probiotics, we could be able to protect the skin, clear away dirt and oil organically. Using probiotics to eat dirt, oil and other germs, while introducing a preventative bacteria could protect the immune system by limiting the occasions for bacteria to become resistant to drugs, and promote cell regrowth to repair the skin in a natural environment- I am most excited for this new scientific development!"
Probiotic Action is an advanced acne treatment that uses a topical probiotic acne cream containing the "good bacteria" that is naturally found on healthy human skin. By using probiotics, Probiotic Action is an effective treatment that restores the normal bacteria content on skin. Probiotic Action will successfully clear skin while protecting skin against bad bacteria, free radicals, and pollutants.
#####