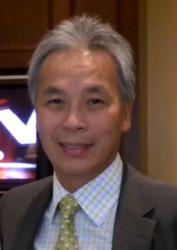 Becoming a partner of Preactor Group is an important step in increasing the level of support we can offer our clients.
Quebec, Canada (PRWEB) March 07, 2013
World leader in planning and scheduling software Preactor Group has teamed up with global ERP solutions provider Tangerine Software to give businesses across North America a superior planning capability. Quebec-based Tangerine Software has become a partner of Preactor, allowing it to offer Preactor software as part of the portfolio of solutions it provides to medium and large companies.
The products will be offered by Tangerine Software to complement the enterprise resource planning (ERP) products it sells to business sectors as diverse as food and beverage, chemicals, pharmaceuticals, etc. Sage ERP X3 offers a standard connector to Preactor APS and Preactor is recognised by Sage as the Global ISV for APS and at Gold level in the North American ISV program. The Preactor family of scheduling products allows companies to schedule production to make optimum use of finite resources to meet manufacturing deadlines.
Tangerine Software decided to work with Preactor because its software adds value to existing products it offers. Tangerine Software is already well-known in the markets it serves as a provider of Sage ERP X3, Infor System 21 Aurora ERP and their own Nectari business intelligence software. The addition of advanced planning and scheduling software from Preactor means Tangerine Software can now provide a more complete offering to manufacturers.
Vuthy Chrun, Director of Sales & Marketing at Tangerine Software said: "Becoming a partner of Preactor Group is an important step in increasing the level of support we can offer our clients. It was vital for us that Preactor software was accredited by Sage, as we need to ensure tight integration between the products we sell to businesses. Now our customers can become even more competitive and agile."
The partnership will see Preactor users be able to get support from the Tangerine Software team in both English and French. Both firms will benefit from sharing their existing databases of customers across the North American market.
Andy Willis, COO at Preactor North America, said: "Our alliance with Tangerine brings the Preactor product to a wide range of industries across North America. Tangerine's strength in implementing world-class ERP solutions coupled with Preactor's planning and scheduling expertise provides a powerful offering for manufacturers throughout Canada and the USA."
Joe Langner, EVP of Midmarket Solutions at Sage North America commented, "With its standard connector that makes integration seamless, Preactor is the perfect complement for planning and scheduling solutions for customers worldwide. We are pleased to see that our partners are following our global strategy and incorporating into their portfolio certified solutions that help our customers' businesses succeed."
In the 20 years since it launched, Tangerine Software has built up a network of more than 200 clients across Canada and the USA, including food manufacturer Ganong, cleaning product firm Avmor, and industrial equipment distributor Pompaction.