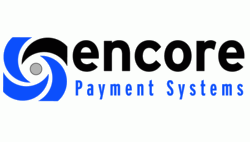 The Double Referral Program is another way for Encore Payment Systems to say thank you for your business
Addison, TX (PRWEB) March 07, 2013
Since partnering with Merchant Benefits Alliance to provide a better experience for processing merchants, Encore Payment Systems has seen significant empowerment within the small business community. As another benefit to the exclusive merchant rewards program, Encore now offers all merchants the opportunity to earn more with the Double Referral Program.
The Double Referral Program is available to all Merchant Benefits Alliance members within the Alliance Business Builders benefit package. The Double Referral Program is another way for Encore Payment Systems to say thank you for your business by offering $200.00 for every new merchant referred by an Alliance member.
The Alliance Business Builders benefit package within Merchant Benefits Alliance offers members more than just a referral bonus. Merchants can take advantage of a cash advance with a free evaluation and gain access to customizable gift and loyalty cards. Merchant Benefits Alliance provides several advantages, deep discounts, and exclusive benefits to all its members.
About Encore Payment Systems
Encore Payment Systems was established for the purpose of providing electronic payment processing solutions and other value-added services to small and medium-sized merchants throughout the United States. Encore is a leader in the electronic payment processing field providing credit card, debit card, ATM card, gift card, prepaid card, EBT and check processing services. Encore maintains a sincere dedication to superior customer service and an honest and ethical approach to acquiring new customers. This vision has enabled Encore to become one of the fastest growing companies in the industry excelling in all aspects of merchant services. Encore Payment Systems is located at 3801 Arapaho Road, Addison, Texas 75001. For more information, visit http://www.encoreps.com , http://www.twitter.com/EncorePS or http://www.facebook.com/EncorePS
###