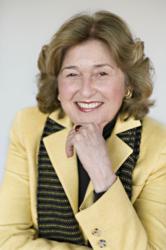 Baltimore, Md. (PRWEB) March 08, 2013
Shizuo Z. Kuwahara conducts Prokofiev's Peter and the Wolf with the Baltimore Symphony Orchestra on Saturday, April 6 at 11 a.m. at the Joseph Meyerhoff Symphony Hall. This fairytale favorite will be illuminated through performances by beloved narrator Rheda Becker and Bob Brown Puppets. Children age five and up are welcome to attend. Please see below for complete program details.
Prokofiev is regarded as one of the most popular composers of the 20th century, but he is best-known not for his various operas, ballets, film-scores, chamber music or concertos, but rather for his symphonic fairytale for children: Peter and the Wolf. Prokofiev's huge success in composing music for younger audiences was influenced by his own boyish spirit and ability to understand how children would interpret his music. With Peter and the Wolf, Prokofiev stressed that "the most important thing is to find a common language with the kids." With this in mind, Prokofiev created a charming introduction into the world of symphonic music, in which each character is represented by a particular instrument so that children can learn to identify the busy sounds of the orchestra. Prokofiev completed the piece in less than two weeks and since its premiere at the Moscow Children's Musical Theater in 1936, Peter and the Wolf has enchanted children and adults alike.
Shizuo Z. Kuwahara, conductor
The first prize winner of the prestigious Georg Solti International Conductors' Competition in Germany, Shizuo Z. Kuwahara is the music director of Symphony Orchestra Augusta (SOA), formally known as The Augusta Symphony. Prior to SOA, Mr. Kuwahara's was associated as a conducting staff with The Philadelphia Orchestra, Virginia Symphony, Pacific Music Festival, Saito Kinen Festival, IPPO Philharmoniker, College of William & Mary and American University.
In Philadelphia, he was an apprentice to the Music Director Christoph Eschenbach and led the family and student concerts. In summer of 2008, he was an assistant conductor at Saito Kinen Festival, where he was an assistant to Seiji Ozawa and conducted Ozawa Jyuku Orchestra. He spent his summer of 2006 in Sapporo, Japan where he was an assistant conductor of Valery Gergiev at Pacific Music Festival.
His past guest conducting appearances includes Tokyo Symphony, Yomiuri Nippon Symphony Orchestra, Century Orchestra Osaka, Omaha Symphony, Baton Rouge Symphony, Polish Chamber Philharmonic, Philharmonia Slaska, Buffalo Philharmonic, Chattanooga Symphony and the Baltimore Symphony.
In addition to winning the first prize at Solti Competition, he has won awards at many international conducting competitions, including Malko International Conducting Competition, Tokyo International Music Competition for Conducting, Prokofiev International Conducting Competition and Fitelberg International Competition. He is also a recipient of Paul & Daisy Soros Fellowship for New Americans.
Born in Tokyo, Mr. Kuwahara studied conducting at Yale University, where he was awarded Charles Ives Scholarship and won the Eleozar de Carvalho Prize. At Eastman School of Music he was awarded the George Eastman Scholarship, Performer's Certificate and the Arts Leadership Program Certificate. Mr. Kuwahara has also studied with Leonard Slatkin, David Zinman, David Effron, Lawrence Leighton Smith, Timothy Muffitt and Michael Jinbo at various conducting institutions, including Aspen Festival, National Conducting Institute, Pierre Monteux School and Chautauqua Music Institute.
Rheda Becker, narrator
Rheda Becker is recognized as one of the outstanding professionals in the specialized art of the musi¬cal narrator. She made her debut in 1974 with the Baltimore Symphony Orchestra and since then has appeared with the Orchestra frequently as the speaker in works by Britten, Mendelssohn, Poulenc, Prokofiev, Schoenberg, Schuller, Stravinsky and Tchaikovsky.
In addition to guest performances with symphony orchestras throughout the United States, includ¬ing the Cleveland Orchestra, the Detroit Symphony Orchestra and the Los Angeles Philharmonic, Ms. Becker has performed with chamber ensembles at Carnegie Hall's Weill Hall, Boston's Gardner Mu¬seum, the Library of Congress and the Folger Library in Washington, D.C. She was the narrator in world premieres by the composers Ernst Krenek, Earl Kim, Robert Hall Lewis and Jonathan Holland.
She has been a frequent guest soloist at the Peabody Conservatory of Music. Performances have in¬cluded the role of Joan in Honegger's Joan of Arc at the Stake, Walton's Façade, Hindemith's Herodi¬ade, Debussy's Chansons de Bilitis, Krenek's They Knew What They Wanted and Bernstein's Symphony No. 3, "Kaddish." She has also served on the faculty of the Conservatory. Ms. Becker is recorded on the BIS label with the Singapore Symphony Orchestra, performing a narrated version of Tchaikovsky's Nutcracker, Act II.
Bob Brown Puppets
Bob Brown, designer/puppeteer
Bob began his career as a professional puppeteer over 55 years ago. He began his work with symphony orchestras with a production of Peter and the Wolf commissioned by the National Symphony Orchestra. Since that time, Bob and his company have performed with major orchestras all over the world, Including Israel, Japan and Singapore, Canada, and across the United States and Hawaii. Bob and Judy Brown are the winners of the 2008 Virginia Governor's Award for their 45 year contribution to the Arts in the State of Virginia.
Judy Barry Brown, writer/director
Judy is an award-winning scriptwriter and stage director who has been working specifically within the field of puppetry for the past 40 years.
Don Becker, puppeteer
Don has a long history performing with Bob Brown Puppets, having performing as lead-puppeteer with the company on their many performances all over the world.
Krista Brown Robbins, stage manager/puppeteer
Krista has been working with her parents' company as stage manager and puppeteer for the past 20 years.
Peter Barry Brown, puppeteer
Peter has also toured extensively with his parents' company since 1990.
Robert Cantrell, bass-baritone
American bass-baritone Robert Cantrell most recently appeared with WNO as the Jailor in Tosca (2011). Other WNO appearances include roles in Salome, Lucrezia Borgia, Porgy and Bess, Don Giovanni, Le Cid, Tosca, Manon Lescaut, Madama Butterfly, MacBeth, Rigoletto, Elektra, Andrea Chenier, WNO's Opera Gala at Strathmore Hall and WNO's 2002 Japan Tour. Recent performances include the King of Egypt in Annapolis Opera's Aida, Brahms' Requiem at St. Bartholomew Episcopal Church, Elijah with Montgomery College, Verdi's Requiem with Prince George's Philharmonic, Beethoven's Ninth with Concert Artists of Baltimore, Baltimore Symphony's Holiday Spectacular, the Star-Spangled Spectacular and Handel's Messiah with Reading Symphony Orchestra, Dvorak's Mass in D with Columbia Pro Cantare, Brahms' Requiem with Deer Creek Chorale and Durufle's Requiem with Handel Choir of Baltimore. Mr. Cantrell was bass soloist in Mozart's Requiem at Carnegie Hall, the Metropolitan Opera's 125th Gala, Spoleto Festival die Due Mondi, BregenzerFestspielhaus and Baltimore Choral Art's France Tour. He has performed with Baltimore Opera, Wolf Trap Opera, Opera Delaware, Washington Summer Opera, Annapolis Opera and Opera Vivente. Mr. Cantrell teaches at the Baltimore School for the Arts.
Complete Program Details
Family Concert Series: Peter and the Wolf
Saturday, April 6, 2013 at 11 a.m. – Joseph Meyerhoff Symphony Hall
Shizuo Z. Kuwahara, conductor
Rheda Becker, narrator
Bob Brown Puppets
Robert Cantrell, baritone
Rossini: William Tell Overture Finale
Copland: I Bought Me a Cat
Tchaikovsky: Dance of the Little Swans from Swan Lake
Prokofiev: Peter and the Wolf
Strauss: Radetzky March
Join in the Family Fun Zone beginning at 9:45am in the Meyerhoff Lobby featuring live music performed by the Baltimore Symphony Youth Orchestra chamber ensembles, face painting, animals from the Maryland Zoo and an Instrument Petting Zoo from Music & Arts.
Tickets range from $12 to $20 and are available through the BSO Ticket Office, 410.783.8000 or
BSOmusic.org.
###