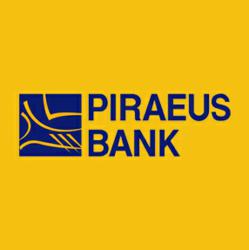 Based on our experience, we would recommend CardioLog Analytics, it has a complete web analytics solution to easily create and view analytical reports and statistics for SharePoint.
Boston, MA (PRWEB) March 09, 2013
Intranet portals have long been a vital enterprise tool for financial organizations. Leveraging their intranet as a place for employees to collaborate and communicate, this tool has always served as a key for employee productivity. In recent years, the intranet has become more complex as demand rises within business units and intranet administrators. Additionally, owners are under constant pressure to ensure the intranet provides the right content and provides employees with the necessary tools.
Many of these financial Institutions have chosen CardioLog Analytics to monitor the way their portal is being used, and how to optimize it based on these metrics. Included among those who have deployed CardioLog Analytics are Fidelity investments, Man Investments, Standard Charter Bank, Falcon Private Bank, and more.
These brands are using CardioLog Analytics to make continuous improvements to their portal based on the user interactions. These organizations are able to surface popular content and remove content which is not used, helping users become more effective and saving storage space. They are also able to identify which users and departments are not leveraging the portal to provide targeted training to these groups.
CardioLog Analytics provides a variety of useful analytical and statistical data, it is very easy to use, and easy to install. The installation wizard has been praised by the representatives of several customers from the financial industry, they say that all their staff can easily use it, and there is no need for an additional IT team.
"Based on our experience, we would recommend CardioLog Analytics, it has a complete web analytics solution to easily create and view analytical reports and statistics for SharePoint. We were very satisfied with CardioLog Analytics product and Intlock support". Dimos Mantas, Application Developer at Piraeus Bank. Piraeus Bank Group located in Europe, has a network of companies that stretch across all areas of banking, including retail banking, investment banking and SME capital banking. Since deploying CardioLog Analytics, they have been able to make real changes in their portal and make sure it provides users with the tools they need making employees more productive. They are able to view insights for their entire portal and also create dashboards for individual sites enabling each branch manager to view information relevant for his/her team. These features, and many more advantages, ensure the Piraeus portal's success.
"Financial organizations are increasingly reliant on their intranet which has become one of the main enterprise solutions within these organizations. From a document repository 10 years ago, intranets today provide most of the tools employees use and can either make them much more efficient or cause them to struggle. These financial institutions are treating their intranets like internet sites and accurately measure how they are being used in order to take actions to modify, optimize, and improve the portal for their employees. As opposed to organizations who do this once every few years when migrating to a new platform, these finance organizations are optimizing constantly to ensure they are getting the most out of their intranet and that employees are benefiting from this platform." James Wright, Marketing Manager at Intlock.
About Intlock
Intlock was founded in 2005. Ever since, it has been a leader in analytical solutions for SharePoint Intranets and Internet websites. It was the company's flagship product, CardioLog Analytics that set Intlock apart and put it ahead of the competition. CardioLog Analytics provides organizations with insights on how their SharePoint portal is being used and helps optimize the portal. As organizations started to expand, so did the use of SharePoint to public facing websites. A demand grew for marketing tools designed for SharePoint, which lead to the release of the SharePoint Marketing Suite that includes a wide range of marketing solutions for enterprise-level websites.
Today, Intlock products support all of the SharePoint versions, including the new 2013 edition. They offer a variety of insightful features and tools that help optimize portal and site productivity and maximize the ROI.
Intlock, based in Boston, Massachusetts, has offices and partners throughout the world. Some of the customers utilizing these products are large worldwide enterprises, such as Applied Materials, Fidelity Investments, and US Department of State. We also offer a variety of packages for small business and NGOs.
# # #
If you would like more information about this topic, please contact Iva at +1-617-500-8461 (US) or email us at info(at)intlock(dot)com or iva.isakov(at)intlock(dot)com.