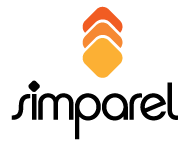 New York, NY (PRWEB) March 11, 2013
Simparel Inc®, developer of the fastest-growing fashion and apparel ERP solution in the North American marketplace, today released a report that tracks six significant trends of a changing fashion ERP software landscape.
The report drills into six areas that Simparel identifies as game-changing for fashion-related businesses, beginning with the unified ERP technology model as the main catalyst for the industry shift. Companies that embrace the unified model can unlock a cache of unprecedented business benefits and opportunities.
According to the fashion ERP software leader, responsiveness is a critical competitive advantage in an industry that changes rapidly based on consumer demands and market conditions. The key to that responsiveness is technology. "But rarely does an 'off the rack' technology solution fit all industries," the company observes. Dedicated fashion ERP systems, such as the Simparel Unified Global ERP Solution, are transforming the fashion industry.
Simparel, whose primary ERP offering is the most advanced fashion ERP system available, speaks from a position of authority on the subject of apparel-related businesses. Its seasoned team of industry experts has literally "walked in your shoes," and over the years has held executive-level positions in apparel and fashion-related companies. The team has a deep understanding of the unique challenges facing apparel manufacturing and retail businesses with respect to both operations and information systems.
The unified technology approach of a dedicated ERP system "enables unprecedented flexibility, scalability, and innovation for fashion-related businesses," according to the report.
Perhaps one of the most important conclusions companies can draw from Simparel's insights is that the fashion ERP software landscape finally is catching up to the fast-changing business environment that it supports. As a result, fashion-related businesses now have choices and opportunities – without the unacceptable tradeoffs of functionality, flexibility, and cost.
Download your copy of The Fashion ERP Software Landscape - Future Trends of the Apparel Industry Whitepaper.
About Simparel
Designed specifically for the apparel, footwear, home furnishings and accessories industries, Simparel enables manufacturers to reach their full potential by accelerating performance across the entire company, as well as their global supply chain. The Simparel Unified Global ERP Solution provides global enterprise visibility and collaboration throughout the PLM, Supply Chain Management, Order-to-Cash, EDI, Logistics and Distribution processes.
True end-to-end functionality lets customers focus on products and sales by making business decisions faster and easier, improving product delivery, and facilitating cost and inventory management. This unified model approach has been proven to enable greater agility, flexibility and responsiveness.
Simparel's next generation software architecture is faster to deploy and extend, delivering a magnitude of scalability and performance improvements over traditional solutions.
For more information about Simparel, go to http://www.simparel.com.