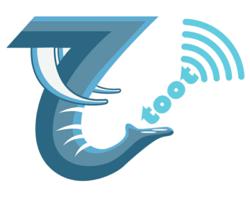 Confirmed registrants during the SXSW event period, March 9th - 13th, will be automatically entered into a drawing for a free Android PC Tablet or NetGear Wireless Router.
Austin Tx (PRWEB) March 07, 2013
Tens of thousands of marketers, geeks and die-hard party animals will converge on Austin over the next 2 weeks for South By Southwest (#SXSW), one of the nation's largest innovation platforms. Dozens of businesses will be unveiling new, creative projects at the SXSW Interactive venue next week. Among them, Tootzie, the revolutionary, new, social media marketing technology.
Billions of people worldwide are now engaged on social media sites. Cutesy family pictures are shared on Facebook. Urgent posts are tweeted out on Twitter. Business connections are gleaned on LinkedIn. And now, social media marketing is not only allowed, but is at the crux of, 'toots' on Tootzie.
December 22nd marked the beta launch of Tootzie.com - the 7x7 Social Media Matrix. The official launch takes place at SXSW.
What is Tootzie's model? By simply agreeing to receive 7 daily messages, marketers have the privilege of sending to the entire 7x7 matrix that their group builds beneath them - a potential of over 960,000 contacts. And it doesn't necessitate being a rock star or drunken Hollywood mogul to build this huge social media following. They call it "Social media marketing for the common man."
Tootzie uses the power of crowdsourcing to build a beneficial marketing model for all concerned. No more slaving to build an online following and Tootzie is free to join and free to use.
"It's kind of like Facebook and Twitter on steroids," reflects Robert Dobyns, Tootzie's creator and CEO of Conzortia Business Funding, Inc. "Traditional social media venues require you to build your following slowly, one-by-one. Tootzie uses the power of media stratification to form a cumulative base for all members to utilize."
"The old adage, 'If you give others what they want, they'll give you what you want' is the model that predicates the process. By simply allowing seven other persons access to you, you gain exponential access to the matrix below you," Dobyns continued.
"It's a truly ingenious model that changes the face of social media access & online marketing as we know it", Dobyns states. "Other notable social media sites have run into trouble and even open rebellion when trying to introduce marketing into their model, because it was not built into the community from the start. Because Tootzie is born out of the desire to assist social marketers with their mission, social marketing will not only be excused, it is embraced by the community of like-minded individuals."
The premise behind Tootzie's model? "The old adage 'It's who you know that counts' is wrong," Dobyns declares. "It's not who YOU know... It's who THEY know. This access allows you to compound your marketing efforts and promote yourself and your ideas to a previously unreachable base. How much money would you have to spend to gain access to hundreds of thousands of persons? With Tootzie, not only is this possible, there is no cost."
Who can benefit from Tootzie? "Think 'reach'," Dobyns replied. "Any person or organization that wants to expand its influence beyond the typical few hundred 'friends' or 'followers' on other social media platforms. Non-profits, artists, musicians, businesses, networkers - anyone interested in improving their current positioning in the social realm."
Dobyns, know as 'Big Toot' on the site, believes that Tootzie fills a gap in the current social media eco-system. "Certainly, Grandma is welcome to create a profile on Tootzie. By all means, bring it, sister... But ultimately, Tootzie is about 'social media marketing for the common man' and that is where our focus is."
The goal for 2013? "We're positioning ourselves for 2,000,000 members by year's end," Dobyns predicted.
To learn more about Tootzie or to register for free, visit http://www.Tootzie.com
Confirmed registrants during the SXSW event period, March 9th - 13th, will be automatically entered into a drawing for a free Android PC Tablet or NetGear Wireless Router.