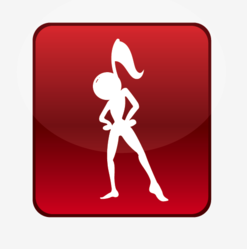 iTRAIN changed my life in six weeks, love it!
Los Angeles, CA (PRWEB) March 08, 2013
On March 8th 2013, iTRAIN, America's premier source for fitness, is introducing the new, mobile Slim Down app that outlines a six-week, weight-loss program consisting of celebrity trainer-guided workouts and nutritional plan.
"We are committed to providing our customers with effective, high-quality weight-loss programs that they can access in the palm of their hand," said Sebastian Reant, iTRAIN's CEO. "All of iTRAIN's products are available for download or streaming, and this new Slim Down app takes our commitment to portability one step further."
iTRAIN products include portable, trainer-designed workouts with the latest music at the core of the programs. The new app consists of audio and video cardio workouts led by experienced personal trainers and set to popular, upbeat music to keep the users motivated. The app also contains photo and text descriptions of moves and a full nutritional plan to supplement the workouts.
"Our customers are looking for a fitness program that fits into their lives. The Slim Down app offers the flexibility they are looking for, but also delivers results," added Reant. "With this app, customers get the experience and guidance of professional personal trainers without the constraints or the cost."
The Slim Down app offers users live access to trainers for questions and tracks their progress throughout the six-week program. It is available on iTunes at no cost. The beta version did reach the 10,000 downloads mark last January!
For more information on the Slim Down app, visit our app page on iTunes or any of iTRAIN's other products on our website at http://www.itrain.com.
About iTRAIN
iTRAIN is the premier source for downloadable fitness classes, a mix of the best music, HD videos and the top celebrity trainer voice-overs. iTRAIN's products are available for immediate download off of the website at a substantial discount over traditional physical personal training pricing. To date, iTRAIN changed 67,000 members' lives. Your own personal trainer on your own time, anywhere, remixed with music.