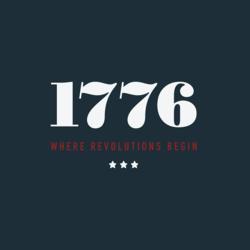 The major criterion for membership at the 1776 Campus is being a startup with a scalable product or service. You don't need funding but you need to be potentially fundable
Washington, DC (PRWEB) March 07, 2013
Today, 1776, a new initiative to convene and accelerate startups in the heart of the District of Columbia, opened the membership application process for its 1776 Campus to the general public.
1776 aims to turn DC into the epicenter of startups tackling the big problems in the world and will bring startups, policymakers, corporations, universities, embassies and global thought leaders together at a massive Campus four blocks from the White House. Opening in March with 15,000 square feet of space for coworking, events and more, the 1776 Campus will have options to expand into up to 60,000 feet over time.
Members of the 1776 Campus will have access to coworking space through Reserved, Unreserved, Nights and Weekends, and Affiliate membership options, with initial pricing ranging from $100 to $500 per month. Members will also have private access to participate in exclusive programming and events available at the Campus and early access to other future 1776 programs. Applications for Campus Membership can be submitted at http://www.1776dc.com/memberships, and pre-opening pricing will apply for all applications received by March 22, 2013.
"The major criterion for membership at the 1776 Campus is being a startup with a scalable product or service. You don't need funding but you need to be potentially fundable," said 1776 co-founder Donna Harris. "Through word of mouth, we are already seeing applications from some incredible DC-based companies as well as startups from places like Silicon Valley and Europe."
In addition to opening membership applications, 1776 also announced its Founding Members. Each company worked with co-founders Evan Burfield and Donna Harris to develop the elements of the Campus concept and made commitments early in that process to become 1776 members:

Fortify Ventures
Hinge
Social Tables
PopVox
TechCocktail
TroopId.com
"As a growing company, we needed a flexible space to grow our team and the 1776 Campus provides us that and more," said Dan Berger, Founder and CEO of Social Tables. "The engineered serendipity that will come from having startups, universities, community leaders, and the unique DC-based government and thought-leading organizations all under one roof gives us ten-fold benefits beyond space to work."
"From the beginning, 1776 has been about community," said Evan Burfield. "These leaders have been instrumental in making 1776 an unprecedented space for startups in the DC area. Not only have they committed their companies as members, they are also brining their ideas on how to make the Campus an incredible resource for startups in DC and from around the world."
About 1776
1776 is a major initiative focused on helping entrepreneurs seeking to solve the country's biggest problems. Located just blocks from the White House, 1776 convenes and accelerates startups from around the world by connecting them to the political, intellectual, social and financial capital that make Washington, DC unique. Visit http://www.1776dc.com for more information and follow 1776 at @1776dc.