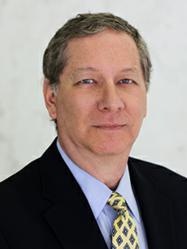 The SuperDoctor® distinction marks a special moment in my medical career.
Beverly Hills, CA (PRWEB) March 13, 2013
Gary Hoffman, MD, a Beverly Hills colorectal surgeon at La Peer Health Systems, has been nominated as a Southern California SuperDoctor® for the second year in a row. Dr. Hoffman was nominated by fellow surgeons, physicians, and other medical professionals based on his outstanding contributions to the field of colorectal surgery.
The SuperDoctors® nomination involves a rigorous multi-step process, in which candidates are evaulated by their experience, leadership, and achievements within their field. During the selection process, a group of highly-credentialed doctors are asked "If you needed medical care in one of the following specialties, which doctor would you choose?" A final panel chooses the most exceptional doctors, an honor reserved for only 5% of all physicians in Southern California.
After being selected as a SuperDoctor® in 2012, Dr. Hoffman has again been recognized for his contribution to the field of colorectal surgery and will be highlighted in the January 2013 issue of the Los Angeles Magazine.
"The SuperDoctor® distinction marks a special moment in my medical career," said Dr. Hoffman. "To be recognized by colleagues whom I highly respect is an incredible honor."
As a fellowship trained and board certified colorectal and general surgeon, Dr. Hoffman specializes in the minimally invasive treatment of colorectal diseases. He currently serves as an attending surgeon and instructor in the Division of Colorectal Surgery at Cedars Sinai Medical Center and as an Associate Clinical Professor in the Division of General Surgery at the David Geffen School of Medicine (UCLA).
Throughout his medical career, Dr. Hoffman has conducted original research to help advance surgical techniques for various colorectal procedures. A pioneer in the use of PPH treatment for hemorrhoids, Dr. Hoffman's research confirmed the effectiveness of PPH over the traditional method of hemorrhoidectomy. His original work has been published in peer-reviewed publications, including Diseases of the Colon and Rectum and Surgical Rounds and American Surgeon.
After receiving his medical degree from Vanderbilt University, Dr. Hoffman completed his surgical internship at the renowned Los Angeles County-USC Medical Center followed by a surgical residency at Louisiana State University-Charity Hospital of New Orleans Medical Center. He is one of the surgeons at Los Angeles Colon and Rectal Surgical Associates and performs a variety of outpatient procedures at La Peer Health Systems.
La Peer Health Systems is an outpatient surgery center in Beverly Hills, founded by doctors and focused on providing excellent patient care alongside the most cutting-edge medical treatments available. With 40 world-renowned physicians in 13 specialties, we offer comprehensive medical treatment that takes patients from consultation to diagnosis, treatment, surgery, and ultimately aftercare. Our 13 medical departments include orthopedics & sports medicine, gastroenterology, head & neck surgery, colorectal & general surgery, podiatry, ophthalmology, pain management, plastics & reconstructive surgery, gynecology, spine surgery, interventional cardiology, bariatric surgery, and anesthesiology. Unlike large hospitals, La Peer's unique structure offers extremely personal care in a safe and controlled environment.
More information about La Peer Health Systems can be found at http://www.LaPeerHealth.com.