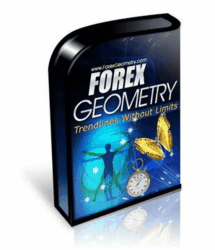 Singapore, Singapore (PRWEB) March 08, 2013
Trendline EA turns any trend line drawn by the forex trader on the trading chart into an active pending order. Technical traders will now be able to use trendlines drawn on the currency chart to better market-time their investment trade entries and exits.
The standard pending order placement that comes within the standard software package includes the basic horizontal pending order placement for trade entry only. For technical traders who are using the Metatrader 4 platform to trade the market, this limited trade entry feature poises a severe handicap to trade execution and automation.
Firstly, not all technical levels or chart formations will generate a signal such that as price crosses beyond this horizontal level; a trade entry will be entered. Chart patterns can occur in all forms of shape which could mean a sloping channel, flags or pennants. Most of the time using a horizontal pending entry placement may not be the best option for automating the trader's entry position.
Secondly, there is no alternative for the MT4 traders to place a pending order for exiting trades. Traders will often have to sit in front of their trading screen to monitor their trades so that they can exit at the price levels which they want. Forex traders will often have no choice but to monitor the market and deprived themselves of their sleep hours or family time.
Traders who analyze the market and focus market analysis on special technical levels will be able use the trendline ea to convert these trendline graphical objects on the chart into pending orders which can be activated into actual trades if levels are broken by the market.
Mostly importantly, they can set their trade entries and exits on automation on their technical levels. This will mean they can reduce time on the computer monitoring the market, freeing up more time for their work or family.
Other features of the software includes

Hiding pending order for entry and exit from your broker
Placing pending trade exit on the terminal
Ability to scale out exit or shift stop loss to breakeven price for a managed trade
Using one cancel the other order on the platform
Forex traders who are looking to automate their strategy plan and leaving all the trade execution to a software will find this trend line ea a handy tool for them while trading with the Metatrader 4 platform. Trendline EA software is built by Flagforex brand and is made available on ForexGeometry.com.
About the Flagforex brand
Flagforex software business was founded in 2009. Over the last 3 years, this brand has created 3 forex software products for the Metatrader 4 trading community. The team has worked with over 300 retail and professional forex traders assisting them in performing automated trade execution to improve their efficiency and productivity in forex trading.
Flagforex product and service complements any trading style and will provide the forex trader an edge in today' fast-moving market with constant market monitoring and precise execution according to their personalized strategy plans.
The forex trendline software can be found at : http://www.forexgeometry.com
###