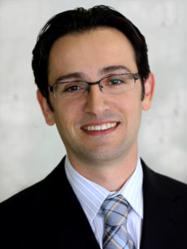 It is incredibly fulfilling to have my professional accomplishments noted by peers in the medical community for whom I have much admiration.
Beverly Hills, CA (PRWEB) March 11, 2013
Peyman Banooni, MD, a Beverly Hills obstetrician and gynecologist at La Peer Health Systems, has been nominated as a Southern California SuperDoctor® for the fourth year in a row. Dr. Banooni was nominated for the prestigous SuperDoctor® title by fellow surgeons, physicians, and other medical professionals based on his credentials and outstanding achievements in the field of obstetrics and gynecology.
The SuperDoctors® title is an honor reserved for only 5% of all physicians in Southern California, recognizing doctors who are leaders within the medical profession.
"It is incredibly fulfilling to have my professional accomplishments noted by peers in the medical community for whom I have much admiration," said Dr. Banooni.
The SuperDoctors® selection process invovles a rigorous and muti-step approach designed to identify doctors with exceptional peer recognition and professional achievement. Candidates are evaluated based on criteria such as years of experience, leadership positions, academic contribution, research publications, and hospital appointments. A final panel of esteemed medical professionals then desginates a select group of SuperDoctors® as the most outstanding physicians in their respective field.
After appearing in the 2010, 2011, and 2012 list of SuperDoctors®, Dr. Banooni has again been highlighted in the January 2013 issue of the Los Angeles Magazine for his excellent reputation and contribution to the field.
Dr. Banooni possesses extensive training in the field of obstetrics and gynecology. His clinical interests include pregnancy related complications, preconception and obstetrics care, infertility, menopausal medicine, as well as performing advanced hysteroscopic and laparoscopic surgical procedures. Throughout his medical career, Dr. Banooni has conducted original research that has been published in peer-reviewed journals such as the Journal of the American Medical Association and the Journal of Virology. He is also an active member of several professional organizations, including the American College of Obstetrics and Gynecology and the Society of Laproendoscopic Surgeons.
After graduating with Summa Cum Laude Honors at UCLA for his undergraduate degree, Dr. Banooni attended the UCSD School of Medicine. He then went on to complete his internship and residency training at Cedars-Sinai Medical Center, where he was appointed Chief Resident. Dr. Banooni performs a variety of outpatient procedures at La Peer Health Systems.
La Peer Health Systems is an outpatient surgery center in Beverly Hills, founded by doctors and focused on providing excellent patient care alongside the most cutting-edge medical treatments available. With 40 world-renowned physicians in 13 specialties, we offer comprehensive medical treatment that takes patients from consultation to diagnosis, treatment, surgery, and ultimately aftercare. Our 13 medical departments include orthopedics & sports medicine, gastroenterology, head & neck surgery, colorectal & general surgery, podiatry, ophthalmology, pain management, plastics & reconstructive surgery, gynecology, spine surgery, interventional cardiology, bariatric surgery, and anesthesiology. Unlike large hospitals, La Peer's unique structure offers extremely personal care in a safe and controlled environment.
More information about La Peer Health Systems can be found at http://www.LaPeerHealth.com.