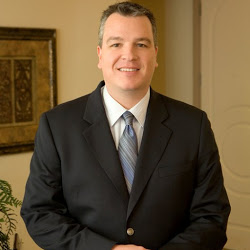 Dr Malan and his staff made me feel so comfortable from day 1 of my consultation to my last day of post-op pics - Cheryl
Phoenix, AZ (PRWEB) March 07, 2013
The Brazilian Butt Lift has become one of the most popular procedures in the country. Dr. Todd Malan and his staff at Innovative Cosmetic Surgery Center have recently received top reviews on their website and third party industry review sites for their dedication to patient care and satisfaction with their Brazilian Butt Lift procedures.
The Brazilian Butt Lift procedure can enhance the overall shape of the butt, restore lost volume, correcting a flat butt or pancake butt, and accentuate the curvy hourglass figure. The Brazilian Butt Lift is an excellent option compared to traditional implants, which are often riddled with problems of shifting.
"Patient satisfaction is of utmost priority for my staff and me," said Dr. Todd Malan. We appreciate receiving these top reviews from our patients because it lets us know that our dedication to our priorities doesn't go unnoticed."
Patient reviews of Dr. Malan state that not only are they satisfied with the results of the procedure, but they also appreciate the attention to patient care throughout the procedure.
"Dr Malan and his staff made me feel so comfortable from day 1 of my consultation to my last day of post-op pics. I am so excited to show off my new body now! Dr Malan is a body sculpting hero!" said Cheryl, a patient of Dr. Malan, in a recent review.
Stem Cell Brazilian Butt Lifts use the stem cells already present in your fat. The adult stem cells are then extracted from a small sample of your fat and concentrated into the remaining washed and processed fat. This methods super-charges the fat to assist in creating a new blood supply and thus improved fat retention. Patients have also reported improved skin tone and texture and reduced healing time.
Dr. Malan and his staff at Innovative Cosmetic Surgery in Scottsdale are fully dedicated to aesthetic cosmetic procedures. In addition to providing the Brazilian Butt Lift procedure, outstanding reviews of Dr. Malan have also been given for his stem cell enhanced natural breast augmentation, a procedure that he created and is now used across the United States.
Dr. Todd Malan completed his medical education at the University Of Arizona College Of Medicine, followed by a surgical internship and residency at Walter Reed Army and Bethesda Naval hospitals in Washington, D.C. He is currently an associate of the American Academy of Cosmetic Surgeons as well as a founding member of the American Academy of Cosmetic Physicians.
More reviews on Dr Malan can be read by visiting onlinepatientreviews.com. For more information on Dr. Malan's procedure, visit his website's Brazilian Butt Lift page or watch this video to learn more about his innovative stem cell applications.