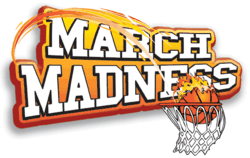 Save 3% during our 3-day March Madness Sale
Elmsford, New York (PRWEB) March 07, 2013
New York-based Eye Care Associates enters its 14th year as the operator of CLEContactLenses.com, an online e-tailer that sells contact lenses, contact lens solution, contact lens inserter/remover and other items related to eye care such as eye vitamins & supplements.
As many are aware, March Madness is upon us as many schools and fans alike are hoping they will be the team that wins the NCAA College basketball tournament this year with a stellar fade away 3 point shot.
March is also the third month in the calendar year, so CLEContactLenses.com decided to have a sale to celebrate the number 3. The sale is being called the March Madness Sale. This is not the first time that CLEContactLenses.com has had a sale this year. During Winter Storm Nemo, CLEContactLenses.com offered a 2 day 7% off sale and prior to that CLEContactLenses.com held another percentage deal during Super bowl weekend, which offered 4% off all orders.
This weekend CLEContactLenses.com is back at it again, by offering 3% off all orders placed online. The march Madness sale will last for 3 days which begins on Friday March 8th and ends March 10th at 11:59PM EST.
Those that are not familiar with CLEContactLenses.com, they offer a complimentary membership rewards program to all of their registered users. Once you become a new customer of CLEContactLenses.com, one automatically receives 3% off their first purchase. Each purchase after the initial order the savings increases by 1% each time. Now with this three day sale, new consumers will receive a hefty 6% off their initial order as opposed to the usual 3%.
It is reported that 38 million Americans wear contact lenses. All of whom, can confirm that the cost of contact lenses within a year span, is not cheap. The deal that CLEContactLenses.com is offering, should not to be over looked as the savings add up.
To add to this, on February 28, 2013 Vistakon a division of Johnson & Johnson Vision Care, Inc., announced on it's website that three Acuvue contact lens brands will be removed from its U.S. product portfolio later this year. The Acuvue Bifocal, Acuvue 2 Colour and select base curves and parameters of Acuvue brand contact lenses will be discontinued at different points throughout this year.
Beginning on July 1, 2013, Acuvue brand contact lenses will no longer be available in 9.1 base curves or 8.4 and 8.8 base curves of parameters from -6.50 to -11.0. Products with 8.4 and 8.8 base curves and parameters ranging from -0.50 to -6.00 however will continue to be available.
Then beginning on December. 31, 2013, all parameters of Acuvue Bifocal contact lenses and Acuvue 2 Colours contact lenses will be discontinued.
CLEContactLenses.com posted this helpful information to its users & visitors earlier this week in an article to help prepare their patients so that they can begin to prepare for a contact lens brand change and or stock up on the soon to be discontinued products while they are still in production.
Now with this valuable information added, one can clearly see that the deal that CLEContactLenses.com is offering is one to be had especially if you plan on stocking up on the soon to be discontinued products.
In order to take advantage of CLEContactLenses.com three day deal, users will need to use the following coupon code during checkout: 578677155
CLEContactLenses.com is based out of Westchester County, NY and has offices in Manhattan and Mahwah NJ. CLEContactLenses.com has been in business online for the last 15 years selling contact lenses, contact lens removers, eye vitamins, contact solution and all things eye care related.