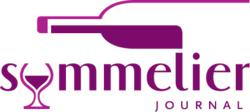 After March 21, there won't be a week that goes by without our subscribers receiving content from us.
Boulder, CO (PRWEB) March 08, 2013
Beginning with its April 15, 2013, issue, Sommelier Journal is embarking on a completely new digital option for subscribers as the centerpiece of a new digital presence that includes a blog and an eNewsletter.
The new Sommelier Journal digital distribution model puts the magazine at the leading edge of blending digital and traditional print models. Segments of the upcoming print issue will be available online each week, starting on March 21, until the entire issue is complete, at which point the digital edition will move on to the next issue.
"After March 21, there won't be a week that goes by without our subscribers receiving content from us," said Editor David Vogels, CWP. "And the content is not 'extra' stuff; we are going to be sending completed articles that will appear in print once the entire issue is finished."
The print edition of Sommelier Journal will remain the same, with every issue mailed to subscribers after it is printed. "What makes this unique is that we're still a traditional print publication for those who want that," Vogels said. "But digitally, we will be more like a digital magazine that sends out its content frequently, while maintaining the value of a subscription. We will keep our current approach of making a few of our articles available free to anyone, but the vast majority of our content will remain subscriber-only."
Digital content will be available in a tablet and mobile friendly replica produced by Nxtbook, one of the leading digital edition providers in the publishing industry. The replica will support a variety of rich media applications, including video and animation. "This edition will allow us to deepen the reading experience with things you just cannot do in print," Vogels said. "And it looks great on mobile devices; anyone interested in reading Sommelier Journal on a tablet will love it." Subscriptions are $29 for one year and $52 for two years, no matter where in the world the subscriber lives; anyone interested can purchase a subscription at http://www.sommelierjournal.com.
Readers will be kept up-to-date on new article releases through a weekly eNewsletter called Sommelier Journal Update. The newsletter will also contain exclusive content, curated links, and information on the latest forum and blog posts on SommelierJournal.com.
The blog, which launched on March 6 at http://blog.sommelierjournal.com, provides a platform for a diverse set of voices to offer expert wine advice, news about current and upcoming events, and opinions on industry topics. Sommelier Journal will also use the blog to release extra content related to printed articles and take advantage of the multimedia opportunities that do not exist in print.
Anyone interested in receiving the eNewsletter can sign-up by e-mailing Phil Vogels at phil(at)sommelierjournal(dot)com. Whether you're new to the business or you've been in the industry for years, Sommelier Journal brings all the up-to-date information a professional needs in each issue. From the latest trends to overviews of wine regions, from recommendations of interesting, food-friendly wines to wine news, Sommelier Journal is the Essential Guide for Wine Professionals.