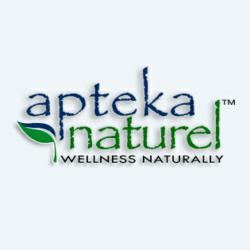 Bringing VegOmega Naturel to the supplement market means making healthy choices more accessible for a wider audience, which means researching to bring products like Omega-3 and DHA with life'sDHA™
Los Angeles, CA (PRWEB) March 18, 2013
Apteka Naturel™ is proud to introduce the VegOmega Naturel™ Omega-3 Docosahexaenoic acid (DHA) Dietary Supplement to their line of high-quality and all-natural dietary supplements and beauty products.
According to FitDay.com, omega-3 is one of the top five common vegetarian nutrition deficiencies. Omega-3 fatty acids are typically found in oily fish or fish oil supplements, making it hard for vegetarians and vegans to enjoy the health benefits of omega-3 and DHA.
VegOmega Naturel Omega-3 DHA dietary supplement is a 100 percent natural vegan/vegetarian source of DHA. Derived from highly-purified oceanic algae, VegOmega Naturel is free of a fishy taste and odor and has life'sDHA™ at its core to help support the whole-body.
Vegetarians and vegans will no longer have to worry about the risk of ocean-borne pollutants as life'sDHA™ comes from a source that has not been genetically modified and is both Kosher and Halal. life'sDHA™ vegetarian/vegan properties starts at the refinement of the initial algae cell culture resulting in a highly purified oil rich in DHA.
"We listen to what our customers are looking for and aim to help fill the deficiencies in the supplement market with our all-natural and high-quality products, some suitable for vegetarians and vegans," said Neil Evans, Marketing and Operations for Apteka Naturel™. "Bringing VegOmega Naturel to the supplement market means making healthy choices more accessible for a wider audience, which means researching to bring products like Omega-3 and DHA with life'sDHA™."
Produced from start to finish in a Food and Drug Administration (FDA)-inspected facility, Apteka Naturel™ ensures the highest quality of products; VegOmega Naturel's life'sDHA™ has been accepted by the FDA for use in United States infant formulas and is the only DHA currently used in infant formulas in the United States.
One softgel of VegOmega Naturel taken as a dietary supplement twice daily is a great vegetarian/vegan source of omega-3 DHA for individuals at multiple stages of life. DHA has the ability to support a healthy pregnancy for expecting mothers, and supports brain, cognitive and eye development for infants through to childhood. DHA also supports brain, eye and heart health for adults.
For more information about VegOmega Naturel, please visit http://www.aptekanaturel.com.
life'sDHA™ is a registered trademark of DSM Nutritional Products, Ltd.
About Apteka Naturel
Apteka Naturel is an international joint venture founded by a team of Russian and American entrepreneurs. The name itself translates to "natural apothecary," which is the basic tenet of the company. It is not the intention of Apteka Naturel to carry thousands of products as would a big box chain of vitamin or supplement stores. Apteka Naturel carefully hand-picks the best of the best natural products, many of which contain exotic ingredients from the far reaches of the planet—Nepal, East India, Siberia, the Amazon Rainforest, and Vietnam. Their unique supplements are often breakthroughs, such as their Cardio Naturel Heart Health Supplement, the first genuine product of its kind in the United States. Apteka Naturel believes in preserving Mother Earth and contributes a portion of their proceeds to green-initiative projects around the world.
For more information, visit AptekaNaturel.com.