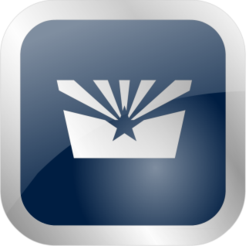 They were great at getting out of their comfort zones and showing their personality in the small window given with each employer. - hiring manager of Arizona Team Katie Castignetti.
Scottsdale, AZ (PRWEB) March 09, 2013
After a record setting 2012, Arizona Team is looking to raise the bar again 2013. The company's number one priority is to meet and surpass the demands of their clients. With their proven track record and continuous ability to meet their clients' needs, their growth is greater than ever.
Arizona Team chose to attend a career fair on February 13th at Arizona State University for the 2nd year in a row. Arizona State University takes pride in stating that their students and alumni are highly qualified in all industries. Their goal is to share as many possible career options in the local community to any and all students and graduates. Last year ASU had 1,670 students and alumni and over 150 organizations.
Arizona State University is a public college with four locations throughout the Phoenix Metropolitan Area. With their main campus being located in Tempe, Arizona, the school explains that they are "one university in many places, not a system with separate campuses, and not one main campus with branch campuses." Their main campus is intended to prepare students for employment, or professional and graduate schools. ASU is dedicated to deliver the "golden promise" which is ensuring that each student receive a positive valuable educational experience and to prepare them for the real world.
Arizona State University is willing and dedicated to assist all students and alumni with job and career placement. They look in to what their students and alumni current interests are, their unique talents, experiences, academic preparation, and professional and personal aspirations. In addition, Arizona State University provides extensive career services; including professional career advice, mock interviews, resume writing courses, online job boards, on-campus interviews, business etiquette coaching, and other fun events and workshops.
A career fair is organized and designed for employers to meet with job seekers and prospective candidates over current and/or future job openings. It is also created to provide one large platform for job seekers, students, and employers to meet in one single convenient location to view career paths in several different markets and industries over a short period of time. Some employers hold on-the-spot interviews and some give away literature and other branded fun keepsakes. This is a chance for the job seeker to learn more about the company and for the company to learn more about the job seeker. In a competitive market this allows several options on both sides for the job seeker and employer for thorough choice making and a selective process.
Arizona Team is looking for individuals who are eager and ready to begin a career. This collegiate job fair provided Arizona Team an opportunity to seek out exactly the job seeker's needs and to make sure that what they were offering suited the needs of the job seeker. This career fair also provided Arizona Team an opportunity to meet many motivated students and alumni with degrees, which is something they seek.
Arizona Team believes that in-person communication is essential to any business. This career fair allowed them to meet the candidate in person as a first impression instead of assessing their resume as a first impression. Their firm is looking for professionals with notable presentation and verbal communication skills which cannot be composed on paper.
Arizona Team is excited to get to know the students and alumni they came in contact with at the career fair and continue their forecasted growth. They believe they have found individuals that are perfect for their organization through this event and plan to attend more in the future.
About Arizona Team:
Arizona Team creates lucrative partnerships through a personal commitment to profitability for our clients and employees. Arizona Team is dedicated to the personal and professional growth of our employees creating life-long friends and business partner. They are continuing to be number one in their client's channel for productivity and customer acquisition and are confident in their growth for 2013.