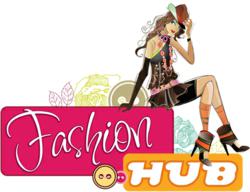 "We want to extend our thanks and appreciation to our woman artisans, because of whom we are able to share these wonderful products with other women around the world"
(PRWEB) March 08, 2013
"It's our way of celebrating womanhood and their achievements" says Priya, the founder and owner of Fashion Hub. "This day gives us opportunity to be reminded of our achievements as women and to connect to each other" she adds.
A limited-time discount is available until March 25th, 2013, or while supplies last. Shopper can avail this offer by entering the promo code: WD2013 during checkout.
International Woman's Day, is also known as the United Nations (UN) Day for Women's Rights and International Peace. It's been believed to be observed since early 1900's, a time of great expansion and turbulence in the industrialized world that saw booming population growth and the rise of radical ideologies. The first International Women's Day occurred on March 19 in 1911. Later, the date was moved to March 8 in 1913.
Fashion Hub was born out of passion and purpose to dress the trendsetting women in an Ecofairterndly way and as well as help the planet .Since then, it has been helping woman look their best, feel confident and proud of their feminine side by offering them trendy and rare to find products.
Boutique also proudly promotes its Ecofairtrendly Fashion Mix Collection, representing Ecofriendly/fair trade values. A wide variety of hand-picked products including Jewelry, Scarves/wraps/stoles, Bags, Skirts and Tunics in this category involve woman artisans, woman businesses who work hard to support their families, get recognition for their hard work, and live their dreams.
"We want to extend our thanks and appreciation to our woman artisans, because of whom we are able to share these wonderful products with other women around the world", says Priya.
Aside from dressing the trend setters those who want to look fashionable, Fashion Hub continues working towards its mission to contribute to the environment. The boutique not only believes and respects Eco friendly and Fair Trade values but also aims to promote Artisan talent.
Launched online in April 2012, Fashion Hub at http://www.fashionhubforyou.com is an online Fashion Boutique presenting unique collection of fair trade and Eco-friendly clothing and accessories. It adds elegance in lifestyles of boutique and earth friendly fashion lovers by bringing its handpicked, rare to find collection from different parts of the world, hence setting new trends in the fashion. Fashion Hub items from the Ecofairtrendly collection are shipped featuring their specialty and story behind their art.