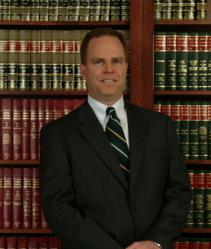 The jury deliberated for several hours, and ultimately followed the evidence to conclude that the plaintiff's serious injuries were not due to the negligence of the defendants
Farmington, CT (PRWEB) March 08, 2013
On March 7, 2013, Jackson O'Keefe partner, Philip R. Dunn, Jr., obtained a defendants' verdict at the New Britain Superior Court in a personal injury action arising out of an accidental fall down. Attorney Dunn represented the owner of a two family house who was sued by a paper carrier alleging in his Complaint that she fell on an icy driveway in the early morning hours. The plaintiffs' Complaint reveals that the house was leased to two tenants. Evidence presented at trial, specifically, the lease, established that the first floor tenant was responsible for snow and ice removal. In the Complaint, the plaintiff claimed that a gutter downspout next to the driveway deposited water on the driveway that froze. The plaintiff alleged in the Complaint significant personal injuries from the accident. In trial testimony, the plaintiff admitted that there was no ice present the day before and there was no evidence as to when the ice formed. There was no evidence of any rain leading up to the plaintiff's fall. Attorney Dunn submitted jury interrogatories asking whether the defendants had notice of the ice and an opportunity to remediate the ice prior to the plaintiff's early morning fall. In the interrogatories, the jury declined to find that the defendants had notice. A defendants' verdict was entered for all defendants.
The firm congratulates Attorney Dunn on this victory.
Attorney Dunn grew up in West Hartford and currently resides in Farmington with his family. He handles personal injury and litigation matters throughout the State of Connecticut, including clients in West Hartford, Farmington, Avon, Simsbury, Old Lyme, Hartford County, New Haven County, Middlesex County, New London County and Litchfield County.
More About Farmington Personal Injury Lawyer Dunn
Since joining the firm in 1988, Attorney Dunn has concentrated in the litigation of tort and contract claims, as well as employment litigation involving wrongful discharge, Title VII discrimination actions and age discrimination cases. He has wide experience litigating premises liability claims, including lead paint litigation, and is one of the few attorneys in Connecticut to try a lead paint poisoning case to a defendant's verdict. Attorney Dunn obtained his Bachelor of Arts degree from Fairfield University in 1985 and obtained his Doctorate of Jurisprudence from the University of Connecticut in 1988. He was admitted to the Connecticut bar in 1988, to the U.S. District Court, District of the Connecticut in 1989, and to the U.S. Circuit Court of Appeals for the Second Circuit in 1995. He is a member of the Hartford County and Connecticut Bar Associations, as well as the Connecticut Defense Lawyers Association. Attorney Dunn is frequently asked to act as an arbitrator and fact finder by the Judges of the Hartford and New Britain Superior Courts. Attorney Dunn currently serves as Chairmen of the Town of Farmington Planning and Zoning Commission. He previously served as a member and as the Secretary of the Commission for two years. Attorney Dunn has also serves as Farmington's representative on the Capitol Region Council of Governments Regional Planning Commission.
Attorney Dunn's full biography is available here.
Jackson O'Keefe is a general practice law firm of attorneys serving West Hartford, Wethersfield, Farmington, Southington and surrounding areas. The firm provides a broad spectrum of legal services to area residents and businesses, with the goal of providing the highest quality advocacy and counsel in a cost effective manner. Jackson O'Keefe is one of Connecticut's oldest and most respected law firms and is known for its aggressive representation, with extensive experience in accident claims involving personal injury, as well as divorce, real estate and wills, probate and estate planning. The firm manages cases carefully to minimize expense and protect the interests of its clients. The firm has represented individuals and businesses throughout the area for over 50 years and is AV-rated under Martindale-Hubbell's Peer Review Rating Process. The Law Offices of Jackson O'Keefe is also recognized in the Bar Register of Preeminent Attorneys, and several of the firm's partners have been recognized as Connecticut Super Lawyers.
Recently the firms has sought to provide detailed, current events and legal information concerning texting and distracted driving accidents to area residents, to raise awareness of the threats and help West Hartford, Wethersfield, Farmington and Southington residents understand some of the legal issues involved in this emerging problem area of the law. More information about Connecticut law on these issues can be found here.
The firm also serves as counsel to individuals in all matters related to divorce, including child custody, child support, property division, and asset protection. The firm provides comprehensive legal counsel to individuals in all matters related to residential real estate transactions. The firm will negotiate, review and prepare all residential real estate documents, including: buy/sell agreements, mortgages, notes, easements and other covenants, and closing statements. Jackson O'Keefe additionally provides legal counsel to many of Connecticut's most successful land development companies, builders, and commercial property managers on a wide range of legal matters, including the sale and purchase of commercial real estate, land use and zoning issues, commercial leasing concerns, construction disputes and adjoining landowner issues. In the estate planning an probate area, the attorneys at Jackson O'Keefe work directly with clients and their financial professionals to facilitate the orderly distribution of estates and to determine the best options for safeguarding family wealth against high estate taxes. The firm also prepares all documents necessary to implement an estate plan, including: wills and trusts, powers of attorney, health care directives and living wills. In addition, the firm handles all matters related to probate and estate administration, working with executors and personal representatives to settle estates and providing counsel on guardianships and conservatorships.
The case involved is pending at the New Britain Superior Court, DOCKET NO. HHB-CV-11-6009721-S.