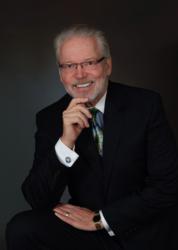 To us, the real purpose of any business is to create value for the stakeholders. Everything else comes from that.
Lake Geneva, Wisconsin (PRWEB) March 09, 2013
Midwest Genesis (http://www.midwestgenesis.com), an advisory services firm with offices in Northern Illinois and Southern Wisconsin, is expanding its advisory services to include Transition Planning, Exit Planning and Execution in addition to its existing Business Value Enhancement. The firm is built on the premise that business owners have spent their lives working IN their business and precious little time working ON their business. Midwest Genesis believes that anyone who invests in a private company deserves to receive recognition for the risks they have taken and should get maximum value for their effort.
Gary Ampulski, a 40 year Document Management Industry veteran and the firm's founder is not an investment banker but works with business owners before a banker gets involved to get a company ready for a transaction. He is not a lawyer, accountant or wealth advisor. But he works with them as part of a team to provide a comprehensive solution for the owner. Ampulski is a certified Mergers and Acquisitions advisor (CM&AA) and Exit Planning advisor (CEPA) with a PhD who has over 30 years of operating experience. He is a former CEO of two public companies. This kind of experience and credentials brings a sense of reality and depth to business issues that are unique in the industry.
"To us, the real purpose of any business is to create value for the stakeholders. Everything else comes from that." Ampulski said. "With technology, demographics and end user preferences changing at such a rapid rate, the notion of 'invest or die' is never more true than it is today and many business owners, particularly in the graphic arts space, are finding it more and more difficult to keep investing, so monetizing their life-long work is a good option before the business erodes to almost nothing." But just as you wouldn't sell a house without research, advice and a few 'fix it upers', so too, a business owner can use some advice on how to dress up the company; but unlike a house for sale, the improvements needed for a business can take 2-3 years to implement. That's where Midwest Genesis can help.
About Midwest Genesis.
Midwest Genesis was originally formed in Chicago as an angel investment firm in the late eighties but in 2004 it began to provide investment evaluations for Private Equity Groups and grew from there to offer business enhancement services during the most recent recession. It has now expanded to provide transition planning, exit planning and execution across the US. More information is available from the company website at http://www.midwestgenesis.com.
About Gary W. Ampulski.
Gary Ampulski is the Managing Partner of Midwest Genesis and is a seasoned operating executive with experience in start-ups, joint ventures, corporate growth, development, turn-a-rounds and M&A advisory services. He is a former business owner and CEO of two middle market publically held companies that have successfully executed a "going private" sale transaction that provided both liquidity and increased return for their shareholders.
Mr. Ampulski holds a BS, MS and PhD in Physics from the University of Michigan. He is a Certified Mergers and Acquisition Advisor (CM&AA) from the Alliance of Mergers and Acquisition Advisors® and a Certified Exit Planning Advisor (CEPA) from the Exit Planning Institute. The certifications were received at DePaul University and University of Chicago business schools. He can be reached at (847) 573-9966 or email: gampulski(at)midwestgenesis(dot)com.